Christian Dior: Designer of Dreams Exhibition at the V&A in London, Feb 2019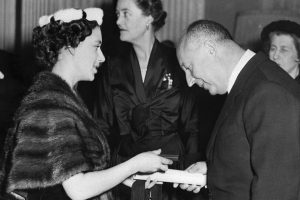 Beginning in February 2019, The V&A Sainsbury Gallery in London will host an exhibition paying homage to the House of Dior. The museum is renowned for previous fashion displays, including the Alexander McQueen: Savage Beauty exhibit in 2015. The V&A –recognized as the leading museum of art and design, is home to over 2.3 million objects ranging from furniture and architecture to fashion and textiles. Current exhibitions include Frida Kahlo: Making Herself Up and Fashioned From Nature.
The exhibition, Christian Dior: Designer of Dreams, will begin with the foundation of Dior in 1947 and provide an in-depth experience of its historical impact. The display will begin with the French fashion designer, Christian Dior himself, and how his innovate creations have evolved into a global name recognized for haute couture and high fashion. The exhibition will provide a lineage of the six succeeding artistic directors through the label's modern day ownership by Groupe Arnault with creative director, Maria Grazia Chiuri.
Drawing inspiration from the Musée des Arts Décoratifs' previous showcase Christian Dior: Couturier de Rêve, in Paris,the gallery plans to reinvent the exhibition with an emphasis on the designer's passion for British culture.
"There is no other country in the world, besides my own, whose way of life I like so much. I love English traditions, English politeness, English architecture. I even love English cooking," Christian Dior stated on his fascination.
The V&A seeks to examine the designer's relationships with influential British manufacturers and clients, such as Nancy Mitford and Margot Fonteyn.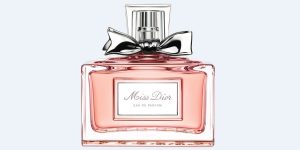 The V&A has accumulated sketches and garments dating back to 1950. The exhibition will include over 200 rare haute couture garments, the designer's personal possessions, 500 objects, and the infamous Bar Suit. The gallery will also feature an analysis of Miss Dior  –the first perfume launched in 1947 alongside the first show. The display will highlight the unique perspective of each artistic director, with the minimalistic outlook of Raf Simons and the flamboyance of Gianfranco Ferré, and how their different visions remained faithful to that of Dior's.
The museum will stress Dior's redefinition of the female silhouette and how his vision aided in defining an era. The designer's legacy will be celebrated in that even after seventy years since its launch, the House of Dior maintains an enduring influence on the fashion industry.
On speaking about the upcoming exhibition, Deputy Director and COO of the V&A, Tim Reeve, stated, "Christian Dior: Designer of Dreams celebrates one of the most ingenious and iconic designers in fashion history. Reimagining this hugely popular exhibition from Paris – as the largest fashion exhibition the V&A has undertaken since Alexander McQueen: Savage Beauty – will shed new light on Dior's fascination with Britain. The V&A hold one of the largest and most important fashion collections in the world, and we are delighted to be able to reveal highlights from our outstanding collection alongside those from the remarkable achieve of the House of Dior, for this spectacular exhibition."
Images courtesy of Dior