COACH PLATINUM – THE NEW FRAGRANCE FOR MEN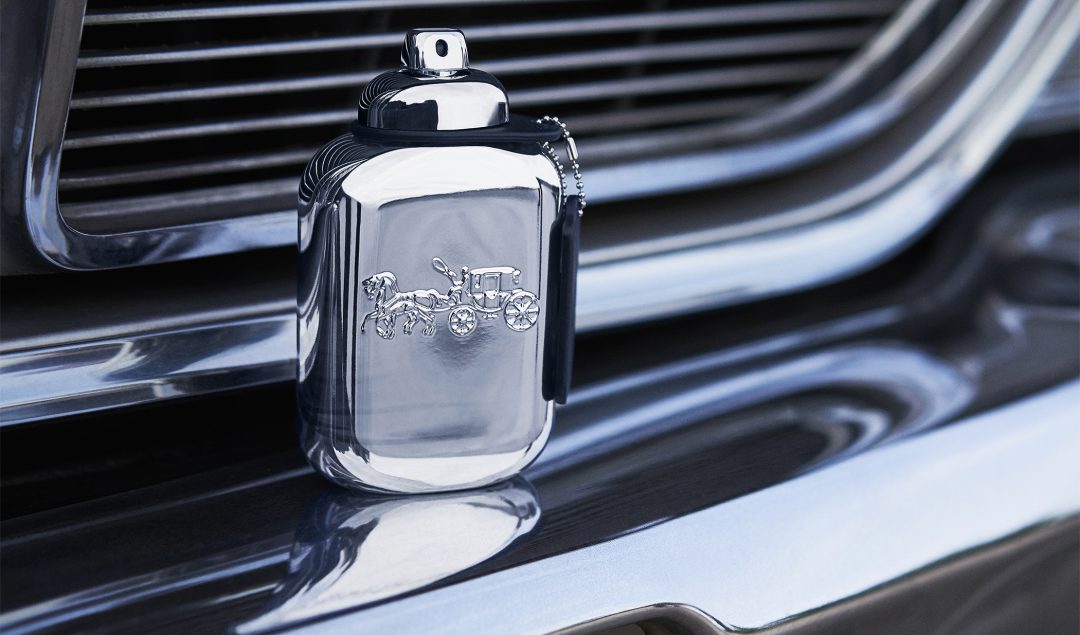 COACH PLATINUM —A new fragrance for men inspired by the spirit of the open road
Shot against the skyline of New York City—the start and end point of every great American road trip, the scenes from the new ad campaign evoke the confident and magnetic energy of the Coach man.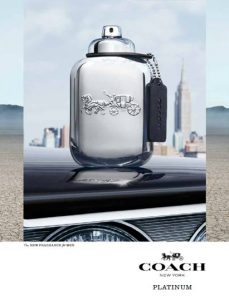 The fragrance opens with fresh notes of Black Pepper Oil, Pineapple and Juniper Berries. The heart reveals a distinctive blend of masculine, floral notes—Clary Sage and Geranium, richly contrasted with refined woods—Cashmeran, Patchouli and Sandalwood and an addictive leathery vanilla accord, creating a warm, sensual and elegant signature.
Coach Platinum is inspired by an American road trip that begins and ends in New York. Dynamic and warm, it embodies the Coach man's adventurous side.
"I wanted to create a scent that captured the elegant way of life of a man who loves to escape from New York to feel the unique sensation of coming back to town." –Bruno Jovanovic, perfumer, Coach Platinum
THE NOTES
Top: Black Pepper Oil, Pineapple, Juniper Berries
Heart: Cashmeran, Clary Sage, Geranium
Base: Vanilla Leather, Patchouli, Sandalwood
Perfumer: Bruno Jovanovic
THE BOTTLE
Wrapped in mirrored metal, the bright silver bottle is a luxurious design object celebrating Coach's iconic codes. The turnlock-shaped spray cap nods to the original closure that first appeared on Coach bags in 1954, while Coach's horse and carriage is embossed on the smooth glass surface. Slightly transparent when held to the light, the bottle represents the cool, magnetic personality of the Coach guy.
THE PACKAGING
Coach Platinum's packaging contrasts texture and color with smooth brushed aluminum and dark grained leather. The iconic horse and carriage logo speaks to the legacy of Coach leathercraft.
THE COACH STORY
Coach, the original American house of leather, was founded in 1941 in the heart of Manhattan. Today, it is a leading design house of modern luxury accessories and lifestyle collections, with a long-standing reputation built on quality craftsmanship. Defined by a free-spirited, all-American attitude, the brand approaches design with a modern vision, reimagining luxury for today with an authenticity and innovation that is uniquely Coach. All over the world, the Coach name is synonymous with effortless New York style.
PRICE & AVAILABILITIES
EDT Natural Spray 90 ml / 3.0 fl. oz.        $92.00
EDT Natural Spray 50 ml / 2.0 fl. oz         $72.00
Available at Macy's and Belk –  September 2018