Designer Marc Rosen on Luxe Pack Monaco 2018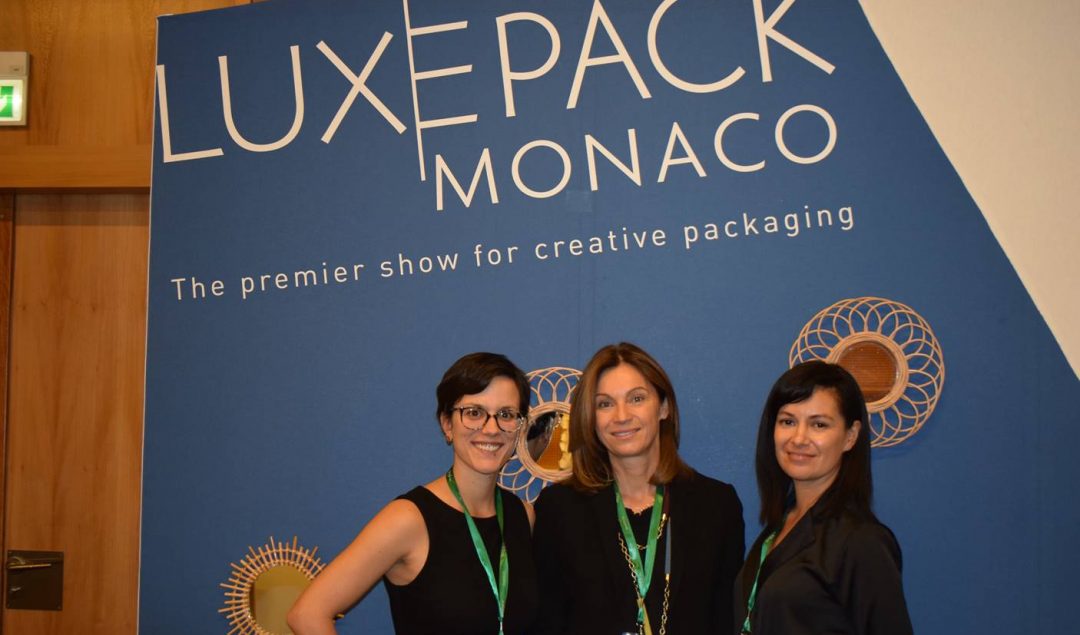 LUXE PACK MONACO 2018, a show that was bigger than ever, was beautifully organized by Nathalie Grosdidier, Linda Villalobos, Maryvonne Lanteri and their outstanding team, and featured suppliers showing their newest innovations, ideas and sustainable opportunities.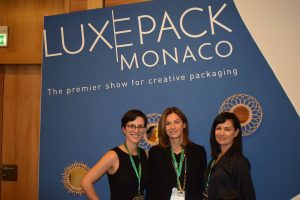 One of the strongest directions was 3-D printing.  From overcaps to decorative accessories, 3-D printing opens new doors for designers and brands. A new area was 'The Digital Village' featuring suppliers offering software for packaging visualization.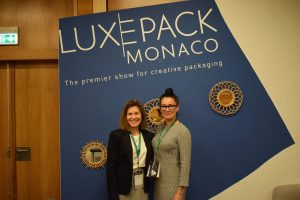 The show offered a trio of panels exploring the world of Fragrance.  They asked me to create and moderate a panel on fragrance bottle design.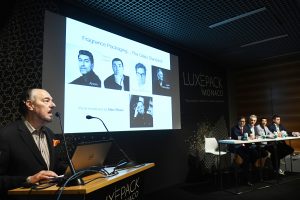 I invited four prominent designers to participate; Fabrice Legros, Franzrudolf Lehnert, Juan Campdera and Alnoor. It was the first panel ever put together of leading fragrance bottle designers from around the world.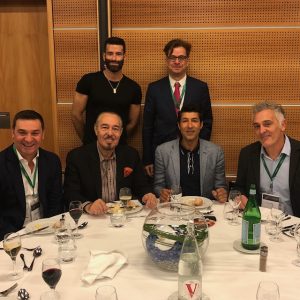 The theme: Fragrance Packaging….The Glass Standard!
Bottling a new scent is one of a designer's most creative challenges. Expressing the fragrance, its name, the fashion designer or beauty brand behind it is daunting.  Coupled with the marketing challenges; the demographics, competition, P&L and focus groups, the designer begins their journey with many issues to deal with beyond aesthetics.
Faced with a blank sheet of paper, they must produce on demand, a bottle that epitomizes all of the above.  No easy feat.
During the Q&A, we dealt with issues such as Experiential Design, Branding, Tactile Communications and Story Telling.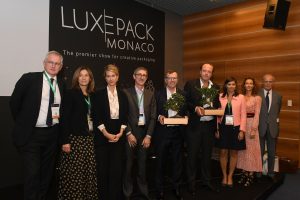 WINNERS OF LUXE PACK MONACO 2018 in green AWARDS: 
QUALIPAC and VERESCENCE 
with a special mention to BILLERUDKORSNÄS
Every year the most environmentally friendly packaging solutions and corporate social responsibility initiatives receive recognition.
This year, Qualipac won the award in the Packaging Solutions category. The award for the best packaging solution was given to Qualipac – part of the Pochet Group – for its makeup holder "L'essentiel". It was born out of Qualipac's desire to offer a container that encourages sustainable consumption. The product is part of the Pochet Group's Responsible Luxury program. L'Essentiel is ultrafine, lightweight and recyclable. To ensure the product's sustainability, Qualipac has chosen a bio-sourced, resistant mono-material designed for everyday use.
This packaging is also flexible: each section can be simply and quickly individually replaced, thanks to an innovative recharge system. L'Essentiel comes with a "Paletbox", designed to organize all the colour harmonies.
The jury liked the reduced environmental impact at all stages in the product life cycle; each aspect has been optimized while also offering simplified use. "It was also designed for use on the move or in one place, making l'Essentiel more than just packaging, but a real object", added jury member Jean- François Roucou.
L'Essentiel – Thierry RABUT, Qualipac CEO received the trophy
Special jury award for Billerudkorsnäs' Fibreform
The jury were keen to make special mention of the BillerudKorsnäs submission: the Fibreform cap for champagne bottles. Its design makes it easy to remove; instead of the usual aluminium the raw material used – BillerudKorsnäs FibreForm® – is a sustainable packaging material made of 100% primary fibre. It is therefore 100% recyclable.The jury wanted to encourage Billerudkorsnäs for this real innovation and for substituting a material firmly rooted in current practices but taking a paper approach.
Verescence won the corporate social responsibility category
In the corporate social responsibility category, Verescence won the award for its CSR approach "Glass made to last". It is organized around 3 pillars: People First, Act for Society & Eco Solutions.The jury wanted to emphasize the maturity of their approach, which is perfectly organized. The figures, vision and ambitions are carried through to every level in the company – from the shop floor to the general management.
Thomas RIOU, CEO Verescence received the award.
Organized in Monaco, New York and Shanghai, the LUXE PACK in green Awards are recognized by professionals as an effective way of spotlighting the many innovations and initiatives of companies who have integrated sustainable development into their business strategies and development roadmaps.
The 2018 LUXE PACK in green jury members included:
– Sandrine SOMMER, Sustainable Development Director, GUERLAIN
– Agathe DERAIN, CSR Director, Innovation, Development and Packaging – CHANEL Fragrances & Beauty
– Jean-François ROUCOU, Sustainable Performance Director, PERNOD RICARD
– Cécile LOCHARD, CEO, CITIZEN LUXURY
– His Excellency Bernard FAUTRIER, Deputy Chairman of the Prince Albert II of Monaco Foundation – Dimitri De ANDOLENKO, Director of Purchasing and Sustainable Development Manager, Monte- Carlo SOCIETE DES BAINS DE MER Group
Other highlights from Luxe Pack Monaco: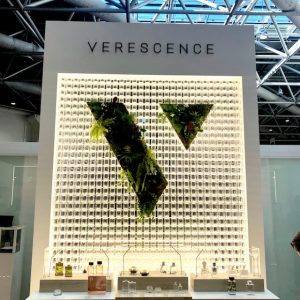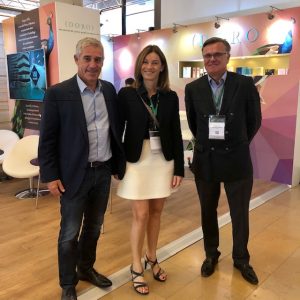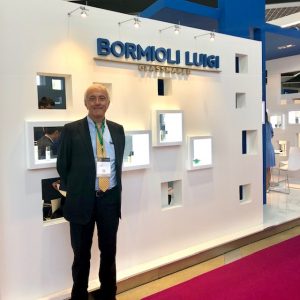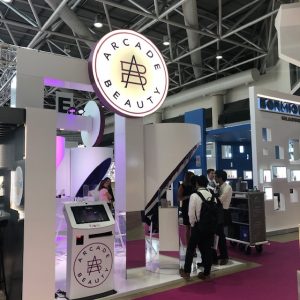 Next stop, LUXE PACK LOS ANGELES – February 27th & 28th, 2019, Barker Hangar, Santa Monica
And, just announced: LUXE PACK PARIS! Details to follow…
For more information, please visit www.luxepack.com