Nutrafol Hair Growth and Wellness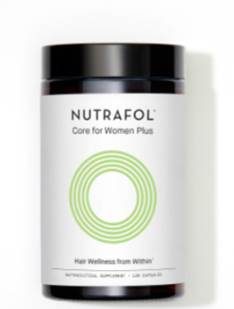 Stress, free-radicals, compromised nutrition – these are all just a few factors that can lead to hair loss and overall poor hair health, which is more common in the average person than some think.
For women aged 40+, the hormone level changes experienced with menopause can exacerbate hair loss + poor hair health even further. That's where an effective multi-targeting nutraceutical comes in!
Nutrafol, is a line of nutraceutical products that promote hair growth and wellness from the inside out. Nutrafol's NEW Core for Women Plus is a multi-targeting nutraceutical containing standardized ingredients that address the key triggers of poor hair health including stress, DHT, free radicals, micro-inflammation, compromised nutrition, and hormone changes associated with menopause.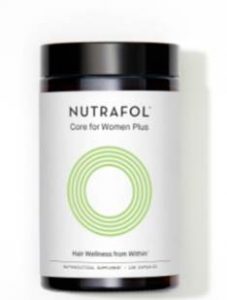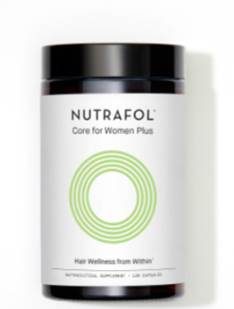 Key ingredients in Core for Women Plus include USPlus® Saw Palmetto, Organic Maca Root, Sensoril® Ashwagandha, BCM 95® Bio-Curcumin® Curcumin, and more! I've included more information on Core for Women Plus and the complete ingredient list here.
The whole product list can be seen here
For more information, visit https://nutrafol.com/core-for-women-plus