Mirror Mirror Supremium TM Clean Beauty Hand Sanitizer Gelée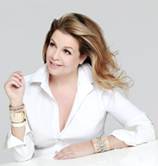 Mirror Mirror Futuristic Beauty LABS

Supremium TM Clean Beauty Hand Sanitizer Gelée

Anti-virus anti-bacterial  OTC formula

Infused with 71% pure alcohol anti-microbial gel, moisturizing high potency vitamin E & healthy hyaluronic acid

Kills 99.9% of virus/germs as classified by the FDA

This powerful & smart advanced hand sanitizer gelée immediately decreases viruses & bacteria  to prevent the spread of germs.  Our medical-grade non-toxic formula is infused with  71% pure alcohol with high-potency antioxidant vitamin E to moisturize & soothe skin.  Clean hands are critical for healthy selfcare. We touch our face over 50 times an hour (ick) … hand hygiene is a beauty must-have!

Apply this pharma-grade luxurious soft gel to your hands, nails & arms to effectively kill 99.9% viruses, germs & bacteria within 60 seconds upon application. Our high-tech airless dispensing portable packaging system keeps any airborne virus/germs from entering the product (genius). Wash your hands & face frequently when you have access to a sink or water.

 This exclusive high-tech high-touch Medical/Pharma grade clean beauty formula has been freshly made in the USA this week with the highest level of ingredients clinically proven to kill 99.9% viruses and bacteria on contact … it is not some fake internet product.  Our lab is fully FDA/OTC approved.  Limited quantities are available. 

Please Pre-Order today!

First run production product is available at our Mirror Mirror Palm Beach Showroom at 205 Worth Avenue on 3/21 with product shipping on 3/24.  We offer hand-delivery in Palm Beach County.

$29.50 retail    1.7oz 

Wholesale product programs for Doctors/Derms/Medi-Spas/Salons/Retailers/E-tailers are also available!

Mirror Mirror's break-through beauty/self-care/wellness products are: natural, safe, ethical, sustainably sourced, scientifically-proven, clean, cruelty-free, vegan, coral reef safe and formulated with purified water, natural plant botanicals & sustainably grown ingredients from our organic farms.

We do NOT use: toxins, parabens, sulfates, phthalates, petrolatums, synthetics, silicones, formaldehyde, gluten, GMOs, PEGS, EDTAS, mineral oil, hydroquinone, unnecessary fragrances, triclosan, triclocarban or irritants. Our products are tested for sensitive skin & our minimalistic packaging is safe/easily recyclable.

Our high-quality custom/small batch productions, raw materials & special ingredients are responsibly sourced from organic farms. Our final products are proudly made in the USA in our pharmaceutical/medical grade FDA/OTC certified laboratories & clean manufacturing facilities.