Odile Roujol -Former CEO of Lancôme, Announces First Closing of Targeted $10 Million Fund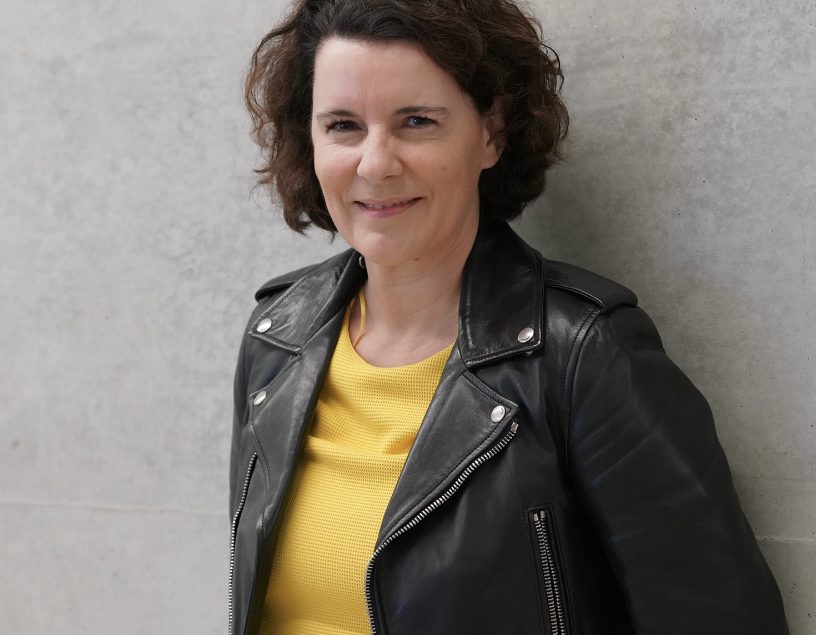 FAB CO-CREATION STUDIO VENTURES, NEW GENERATION OF VENTURE CAPITAL FUND IN CONSCIOUS FASHION AND BEAUTY, ANNOUNCES FIRST CLOSING OF TARGETED $10 MILLION FUND
Stage​: Angel/Pre-seed/Seed
Thesis:​ Direct-to-consumer, Sustainable & Inclusive Criteria:​ Purpose and Data-driven Founders Location:​ Bay Area/ L.A. investing in the US
Check Size:​ $50k to 450k. average $250k
Lead by Odile Roujol, ex-Lancôme CEO and Beauty Industry veteran, FAB Ventures announces today first ​closing of targeted $10 million new venture capital fund focused on investing in Direct-to-Consumer early-stage, purpose and data-driven startups across the Beauty and Fashion industries.
Fab Ventures –a launching base for some of tomorrow's biggest Fashion and Beauty D2C innovators with the highest standards in inclusion and sustainability, and a new generation of company builders, ​announced it has held a first closing in May of its new BeautyTech and FashionTech Venture Capital fund (FAB Co-Creation studio Venture I). Based in L.A, the new fund will invest in US startups.
The fund will hold a final closing at up to $10 million (€8,5 million) later in 2021.
Investors include Beauty and Luxury Retail Corporate Ventures, Family Offices, and iconic Business Angels. The fund is still open to new investors. Neither an incubator, nor an accelerator, the fund positions itself as a long term partner. The founders will benefit from personalized support as well from a vast global network of mentors, advisors, accomplished entrepreneurs, C-suite level executives, and Venture Capitalists, part of the fast growing FaB Fashion and Beautytech community.
"We are a lean structure, company builders offering operational support for accelerated growth. We begin with the customer and the community. We believe in the power of brands and design. We care about the formulation, ingredients, regulatory, packaging, manufacturing, supply chain, and logistics. We are data-driven. I am grateful to have close relationships with later stage Venture Capitalists in the Silicon Valley and being part of an inspiring ecosystem in Los Angeles." states Odile Roujol.
Fab Fund I will focus its investments, with an active 3-year period commencing as of theinitial companies that:
❏ Are emerging consumer Platforms and Brands in Femtech, Wellness, Clean
Beauty, and Sustainable Fashion & Luxury.
❏ Build connected Communities with shared interests, with curated content and
specific products and services (on and off-line).
❏ Are powered by tools and Technology: software, diagnostics, tracking of data
enabling customers to address their own health and wellness, enabling them to
❏ Serve/share values with the rising generations, Gen Z / Millennials, and
underserved generation, Boomers. Inclusiveness is in their DNA.
"Fundings in the Silicon Valley may be easy when you are a Tech guy coming out of Stanford of Berkeley in computer vision claiming to build the new beauty platform. It has been hard for founders – especially female founders and minority founders, which are the majority in the verticals – to find their first investments enabling them to achieve their first milestones" continued Roujol.
A diverse portfolio of founders shaping its Future FAB Co-creation Ventures has identified 7 founders and co-founders to start with. They all have in common a purpose and data-driven mindset and they focus on building solutions ranging across personal care, fashion, beauty, lifestyle, and more.
"I believe that diverse perspectives make us stronger and I wanted to support founders who care. Investing in a diverse team that drives innovation, tackling underserved needs that require an intimate understanding of certain problems. Founders who build a community, try to make people's lives better. A more sustainable way of living, taking care of our mind and body, and our impact on the planet​" added Roujol.
The chosen startups tackle underserved needs in the following fast-growing categories :
FEMTECH
STIX​ – The future of women's health designed by women
Stix is providing women the products, education and support they need throughout their health journey — starting with pregnancy and ovulation tests. Founders: Cynthia Plotch and Jamie Norwood, ​created Stix because buying a high-quality pregnancy test should be easy and delightful, no matter the result you're looking for. They live in Philadelphia.
BLOOMI​ – The leading market-place for intimate care and women wellness Bloomi is revolutionizing the sexual wellness category as the first online multi-brand marketplace for intimacy.
Founder: Rebecca Alvarez Story, a ​WoC health activist and Latinx Sexologist, focuses on diversity initiatives that empower other women of color. She lives in Oakland, CA.
CLEAN BEAUTY
DR. ELSA JUNGMAN – The true Clean Beauty skincare for sensitive skin, protecting the microbiome
A true clean beauty routine by a French Female Doctor in California. Naturally derived ingredients. Clinically proven. Cruelty Free.
Founder: Elsa Jungman ​embodies the new wave of clean beauty with radical honesty. She lives in Noe Valley, San Francisco.
KHAIRPEP – ​K18 PeptideTM/Aquis Hair. Patented biomimetic hair care endorsed by hairstylists for damaged hair.
Hair care products and routines have only made our "hair more needy-"a sharp contrast to advances in the modern skincare category.
Founders: Britta Cox and Suveen Sahib, led by their mission of 'less is more', when it comes to haircare, have based their startup in San Francisco. Britta is a champion for gender equality in the Bay Area.
EMPOWERING GEN-Z
VERY GOOD LIGHT – ​A beauty and skincare brand, further empowering young people, with an inclusive definition of beauty, for all spectrum. Exploring the redefinition of masculinity, pushing forth conversations around underrepresented communities, launched early 2021, Good Light beauty hopes to celebrate gender, sexuality in a democratized fashion.
Founder: David Yi, a Korean-American beauty influencer, is the founder and editor of the Very Good Light. He has championed a more inclusive definition of beauty through community and content.
MAKE-UP / SERVICES
FOXEYE – ​Precision Lash. Revolutionizing beauty services with automation​. ​In 15 minutes.
Revolutionizing beauty services with automation to ​give women back their most precious resources: time and peace-of-mind​.
Founder and CEO: Lynn Heublein ​is a veteran beauty-industry founder, having grown Skin Spirit, her chain of luxury medi-spas, into the leading destination in CA. W​ith Philippe Sanchez, CEO, ​they aim to build Foxeye into a global retail brand.
SUSTAINABLE FASHION
THOUSAND FELL ​- ​Full circle footwear. Removing barriers to entry to the circular economy for next gen consumer.
The company is a scalable closed loop system for sustainable design and retail.They are leading the transition to end textile waste through material innovation, product tracking, and closed loop recycling. Co-Founders: Chloe Songer and Stuart Ahlum have backgrounds in retail and supply chain. They both live in New-York.
For more information about FAB Ventures, please visit FABCoCreationStudio.com