DIOR STANDS WITH WOMEN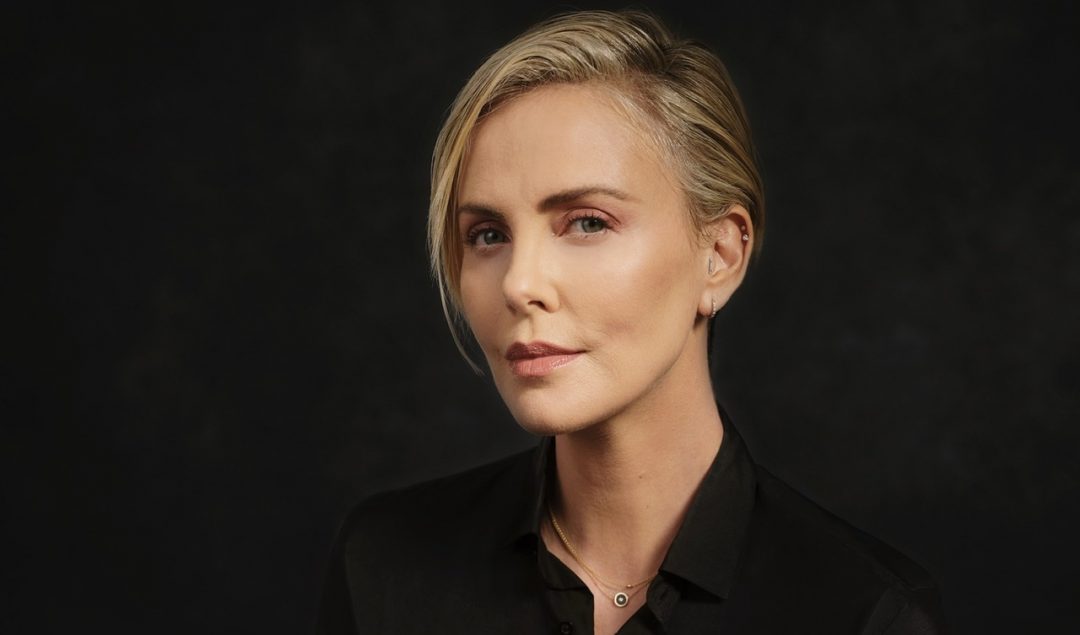 INSPIRED BY ITS OWN HISTORY MARKED BY EXCEPTIONAL WOMEN, THE HOUSE OF DIOR PERFUMES REVEALS A SERIES OF SHORT FILMED PORTRAITS IN WHICH WE HEAR FROM EXTRAORDINARY WOMEN TODAY : CHARLIZE, CARA, MARINA, GOLSHIFTEH, CAROLE, LI BINGBING, PAMELA, LEYNA, PALOMA, PARRIS, YALITZA...
WITH THEM AND THANKS TO THEM, DIOR CHOOSES TO CELEBRATE FEMINITY BY FOCUSING ON COURAGE AND SELF-AFFIRMATION.
THE ABOVE ARE ACTRESSES, ARTISTS, SCIENTISTS, DANCERS AND TOP MODELS – DIVERSE AND YET UNITED BY THE SAME STRENGTH, AND THE SAME DESIRE.
ABOVE ALL, THEY ARE WOMEN WHO TELL US ABOUT THEMSELVES, ABOUT THEIR REMARKABLE JOURNEYS, THE CHALLENGES THAT FORMED THEM, THE COMMITMENTS THAT GUIDE THEM, AND THE ACCOMPLISHMENTS THEY HAVE MADE ALONG THE WAY. AND, ABOVE ALL, THEY TALK ABOUT THE PRIDE THEY FEEL IN PASSING ON THEIR EXPERIENCES. FILMED WITH AUTHENTICITY, THEY OPEN UP WITH EMOTION AND SINCERITY. AS WOMEN, AND FOR OTHER WOMEN.
WANTING TO ENCOURAGE WOMEN TO ASSERT THEMSELVES AND PROMPTING THEM TO PASS ON THE BATON ALSO INSPIRED THE HOUSE OF DIOR'S CHOICE TO DEVELOP ITS COMMITMENT TO CTAOP (CHARLIZE THERON AFRICA OUTREACH PROJECT).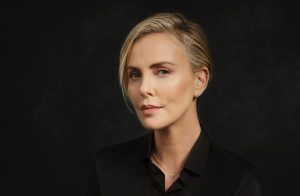 CHARLIZE THERON
ACTRESS & PRODUCER
IN FRONT OF THE CAMERA, THE ABSOLUTE ICONIC FACE OF J'ADORE, BRILLIANT ACTRESS AND VISIONARY PRODUCER STEPS ASIDE IN FAVOR OF ACTIVISM. CHARLIZE THERON EXPLORES HOW HER CHILDHOOD INSPIRED HER TO CREATE "CHARLIZE THERON AFRICA OUTREACH PROJECT" WHOM FUNDAMENTAL MISSION IS TO MAKE A DIFFERENCE IN FIGHTING HIV AND AIDS IN HER HOME COUNTRY. CREATED IN 2007, HER FOUNDATION "CTAOP" SUPPORTS A NETWORK OF CHARITIES THAT WORK TO EDUCATE AND EMPOWER YOUNG SUB-SAHARIAN PEOPLE. WITH EMOTION, SHE REMEMBERS THE SPECIFIC ENCOUNTER THAT LED TO THE "CTAOP YOUTH LEADERS SCHOLARSHIP" PROGRAMME, NOW SUPPORTED BY #DIORSTANDSWITHWOMEN, WHEN A YOUNG WOMAN SAID TO HER, "I DON'T WANT CHANGE NEXT YEAR. I DON'T WANT CHANGE NEXT MONTH. I WANT IT TODAY."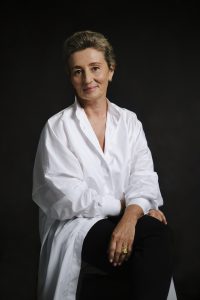 CAROLE BIANCALANA
FRAGRANCE FLOWER PRODUCER
& DIRECTOR OF THE "DOMAINE DE MANON" IN GRASSE
SHE RADIANTLY AFFIRMS THAT BEING A WOMAN TODAY MEANS BEING "FREE TO CHOOSE, TO HAVE YOUR OWN IDEAS, AND YOUR OWN PROJECTS." IT IS A DEFINITION THAT SHE PERSONIFIES ON A DAILY BASIS AS A PARTNER PRODUCER FOR DIOR PERFUMES. AS SHE COURAGEOUSLY CHOSE TO CULTIVATE THE LAND OF HER ANCESTORS. THANKS TO HER ASSOCIATION, "FLEURS D'EXCEPTION DU PAYS DE GRASSE", THIS DESCENDANT IS NOW PASSING ON THE BATON
AND ATTRACTING NUMEROUS YOUNG WOMEN WHO WANT TO FOLLOW
HER EXAMPLE AND WORK IN AGRICULTURE.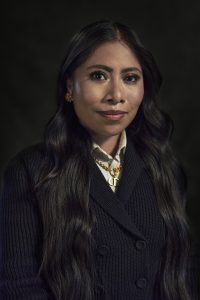 YALITZA APARICIO
ACTRESS
A SINGLE ROLE, THAT OF CLEO IN ALFONSO CUARÓN'S "ROMA", WAS ENOUGH TO TRANSFORM THE YOUNG MEXICAN WOMAN FROM TLAXIACO INTO AN ACTRESS KNOWN WORLDWIDE.
YALITZA APARICIO IS NOW ALSO IN THE FOREGROUND AS A UNESCO GOODWILL AMBASSADOR FOR INDIGENEOUS PEOPLE. PROUD OF HER ORIGINS, SHE SPEAKS HERE WITH DETERMINATION ABOUT HER COMMITMENT AND HER DESIRE TO HELP SOCIETY DEVELOP TOWARDS MORE DIVERSITY AND EQUALITY.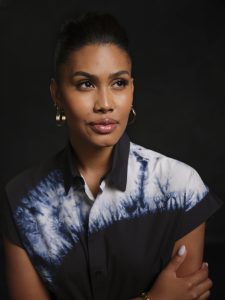 LEYNA BLOOM
ACTRESS, DANCER & MODEL
HAVE A DREAM AND HOLD ON TO IT… A TRANSGENDER WOMAN OF COLOUR, THE STUNNING YOUNG LEYNA BLOOM BRANDISHES HER IDENTITY LIKE A MANIFESTO FOR FREEDOM FOR ALL THE WORLD TO SEE. A MULTI-TALENTED ARTIST, SHE HAS TREMENDOUS SCREEN PRESENCE IN THE FILM "PORT AUTHORITY" BY DANIELLE  LESSOWITZ, WHICH IS FREELY INSPIRED BY HER OWN QUEST FOR IDENTITY AND HER DAILY FIGHT AGAINST RACISM, HOMOPHOBIA AND TRANSPHOBIA.  PROUD OF THE PATH SHE HAS TRAVELLED, SHE HAS MADE HER EXPERIENCE AN EXAMPLE FOR THE YOUNGER GENERATIONS WHO ADORE HER, AND SAYS: "BE YOURSELF, BE EXTRAORDINARY."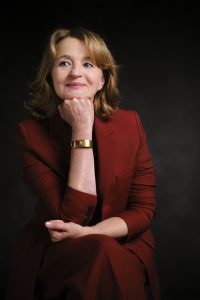 PROF. MARINA CAVAZZANA
PAEDIATRIC DOCTOR AT THE NECKER CHILDREN'S HOSPITAL IN PARIS, PROFESSOR OF HEMATOLOGY & RESEARCH DIRECTOR AT PARIS-DESCARTES UNIVERSITY,
RESEARCHER IN BIOLOGY AT THE IMAGINE INSTITUTE
PROFESSOR MARINA CAVAZZANA FIGHTS ON EVERY FRONT – CURING CHILDREN AFFECTED BY HEREDITARY ILLNESSES, AS WELL AS DEFENDING WOMEN. INTERNATIONALLY RENOWNED FOR HER PIONEERING RESEARCH INTO GENE THERAPY AND CELLULAR THERAPY, SHE IS AN EXPERT IN BONE MARROW TRANSPLANTS AND IMMUNE SYSTEM ILLNESSES. HER CAREER HAS SEEN HER AWARDED THE IRÈNE JOLIOT-CURIE PRIZE. SHE BEARS THE TITLE OF FEMALE SCIENTIST PROUDLY, AND IT ENCOURAGES HER TO REFUSE THE DIKTATS OF THE SYSTEM AND TO "BREAK THE PYRAMID OF POWER" SO THAT THE UNDER-REPRESENTATION OF WOMEN IN SCIENCE
AND MEDICINE MIGHT FINALLY END. 
CARA DELEVINGNE
ACTRESS, MODEL & ACTIVIST
A NATURAL SPOKESPERSON FOR HER GENERATION WITH OVER 50 MILLION FOLLOWERS ON SOCIAL MEDIA, CARA DELEVINGNE IS ONE OF THE MOST INFLUENTIAL YOUNG WOMEN ON THE PLANET. A FASHION ICON WHO QUICKLY BECAME A STAR OF THE CATWALKS AND AN INTERNATIONAL BRAND AMBASSADOR, AS FOR DIOR TODAY, SHE IS ALSO A WELL-KNOWN ACTRESS AND ACTIVIST. SHE SAYS THAT SHE DIDN'T WANT TO "FOLLOW THE HERD", AND POSITIONS HERSELF AS AN HEIR TO THE "UNAPOLOGETIC FEMINISTS" WHO ARE HER ELDERS. IN A CLEAR VOICE FILLED WITH HOPE AND STRENGTH, SHE CONFIRMS "IT'S AN AMAZING TIME TO BE A WOMAN".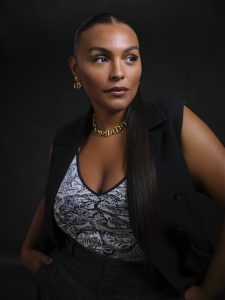 PALOMA ELSESSER
TOP MODEL
VOGUE, ELLE, W, GLAMOUR, NIKE, FENTY BEAUTY AND MERCEDES ARE JUST SOME OF THE MOST PRESTIGIOUS BRANDS AND MAGAZINES FALLING OVER THEMSELVES TO WORK WITH THE 28-YEAR OLD YOUNG AMERICAN WOMAN WITH THE VOLUPTUOUS CURVES. PALOMA ELSESSER IS NOW MAKING USE OF HER VISIBILITY AND HER GROWING FAME TO HAVE HER VOICE HEARD AS A CURVY BLACK WOMAN WHO IS PROUD OF BEING PLUS SIZE. IN FRONT OF THE CAMERA, SHE ADVOCATES THE IMPORTANCE OF RECOGNISING DIVERSE BODY TYPES IN ORDER TO CHANGE THE WAY WE LOOK AT THINGS AND TO BREAK FREE OF THE EXHAUSTING DIKTATS OF FEMINITY.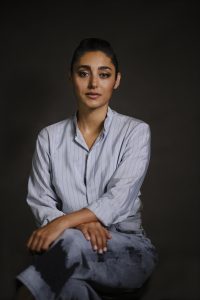 GOLSHIFTEH FARAHANI
ACTRESS, MUSICIAN & SINGER
IN 2008, GOLSHIFTEH FARAHANI WAS REVEALED TO THE WORLD AS THE FIRST IRANIAN ACTRESS LIVING INSIDE THE COUNTRY SINCE 1979 ISLAMIC REVOLUTION TO APPEAR IN AN AMERICAN PRODUCTION, "BODY OF LIES" BY RIDLEY SCOTT. HER APPEARANCE IN AN AMERICAN PRODUCTION MADE THE AUTHORITIES IMMEDIATELY BAN HER FROM LEAVING THE COUNTRY. THIS TURNING POINT IN HER LIFE LED HER TO CHOOSE A COURAGEOUS LIFE OF EXILE, AND TO ALLOW HERSELF THE FREEDOM TO APPEAR WITHOUT WEARING A VEIL TO PROMOTE THE FILM, AND TO SHINE WITH AN INTERNATIONAL FILMOGRAPHY SINCE THEN. NOW FRENCH-IRANIAN, SHE HAS SINCE CONTINUED TO USE HER LIFE, HER BODY AND HER TALENT AS A BANNER FOR TRUTH.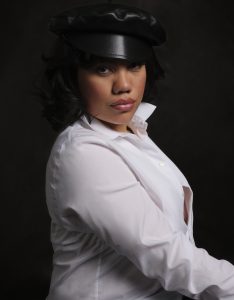 PARRIS GOEBEL
CHOREOGRAPHER, DANCER, DIRECTOR & SINGER
SHE SINGLEHANDEDLY CHOREOGRAPHED AND DIRECTED THE THIRTEEN VIDEOS FOR JUSTIN BIEBER'S "PURPOSE" ALBUM. 4 BILLION VIEWS LATER, SHE IS AN ALL-ROUND ARTIST WHO EXPLODED ONTO THE MUSIC SCENE AND WAS SOUGHT OUT BY RIHANNA, CARDI B, JANET JACKSON, NICKI MINAJ AND JENNIFER LOPEZ, WHO WERE ALL SEDUCED BY HER FIERCE AND GENDERFLUID CHOREOGRAPHIC APPROACH. BORN IN NEW ZEALAND IN 1991, PARRIS GOEBEL'S ABILITIES AS A DANCER, SINGER AND DIRECTOR ARE IMPRESSIVE. ATYPICAL BECAUSE HER VOLUPTUOUS CURVES DO NOT CORRESPOND TO THE PHYSIQUE EXPECTED OF A DANCER, PARRIS HAS MADE HER
BODY-MANIFESTO A SIGNATURE THAT SHE OWNS.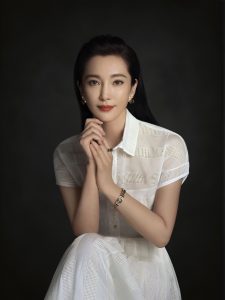 LI BINGBING
ACTRESS
"WHO DO YOU REALLY WANT TO BE?" LI BINGBING, AN INTERNATIONALLY FAMOUS CHINESE STAR LOOKS EVERY WOMAN IN THE EYE AND ASKS THIS QUESTION. AND HER ANSWER HAS BEEN DEMONSTRATED THROUGH PERSONAL ACTIONS. GIFTED AND ECLECTIC, RECIPIENT OF LOTS OF GRAND AWARDS, SHE IS ONE OF THE MOST HIGH-PROFILE CHINESE ACTRESS. SHE HAS ALSO SHONE FOR HER UNFAILING COMMITMENT TO PROTECTING THE PLANET WITH HER CHARITY "L.O.V.E RESPONSIBLE LIFE", AND HER ROLE OF GOODWILL AMBASSADOR AT THE UNITED NATIONS ENVIRONMENT PROGRAMME (UNEP). FOR A LONG TIME, LI BINGBING ENCOURAGES WOMEN TO PUSH THEIR LIMITS AND "MAKE THE IMPOSSIBLE POSSIBLE".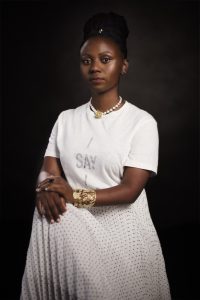 PAMELA TULIZO
PHOTOGRAPHER
THE WINNER OF THE 2020 EDITION OF THE DIOR PHOTOGRAPHY AND VISUAL ARTS PRIZE FOR YOUNG TALENTS HAS ALREADY HAD A RICH AND OUT OF THE ORDINARY CAREER. BORN IN 1993 IN THE DEMOCRATIC REPUBLIC OF CONGO, PAMELA TULIZO TOOK CHARGE OF HER LIFE BY DEFYING TABOOS. BECOMING A PHOTOGRAPHER WAS NOT, IN ANY WAY OBVIOUS FOR HER AS BOTH TRADITION AND PATERNAL AUTHORITY FORBADE HER FROM PRACTICING A "MAN'S" JOB.  SHE GRADUATED IN 2019 FROM THE PRESTIGIOUS "MARKET PHOTO WORKSHOP" SCHOOL IN JOHANNESBURG, THE RELEVANCE OF HER WORK ALREADY RECOGNISED, AND WENT ON TO QUESTION FEMININE REPRESENTATION IN AN UNUSUALLY POWERFUL WAY.
@DIOR @DIORPARFUMS #DIORSTANDSWITHWOMEN #DIORCHINUP