The Fragrance Foundation Awards 2020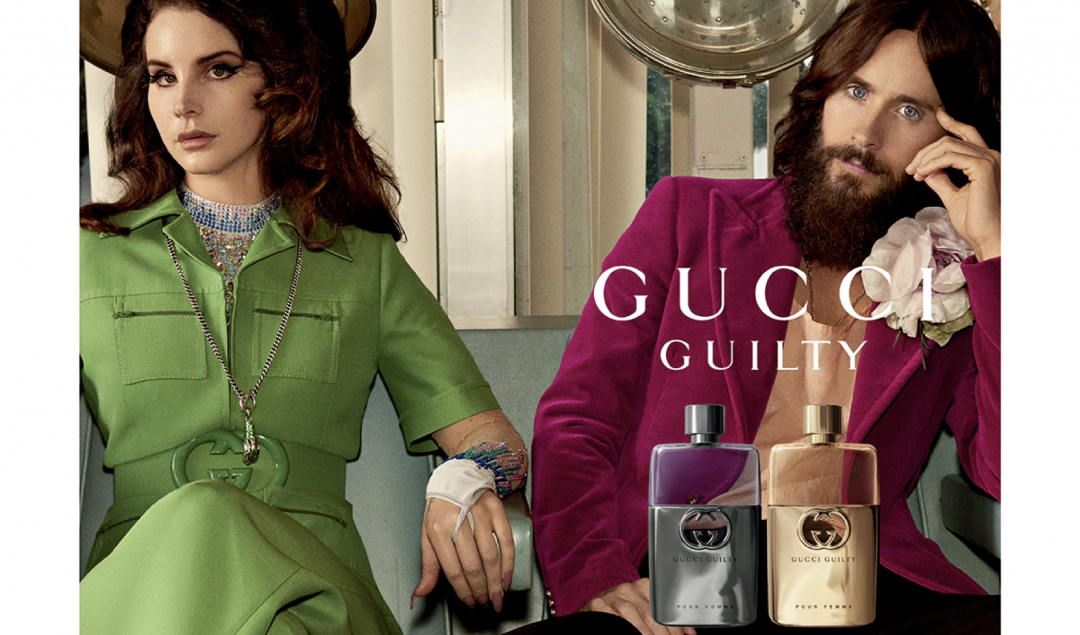 The Fragrance Foundation announced the winners of ​its 2020 Awards ​today — only digitally, via webinar. The webinar, viewed live by more than ​1,000​ globally, celebrated both winners and finalists for their talents and achievements in perfumery.
The virtual event was hosted by international author, dietitian, and model ​Maye Musk​. Presenters, who spoke about their personal perspectives on fragrance, included music icons Cher​ and ​Lionel Richie​; fashion designers ​Francisco Costa​, ​Wes Gordon​, ​Jason Wu​; artist Rebecca​ ​Moses​; international polo player​ Nacho Figueras​ and his photographer wife ​Delfina Blaquier​; plus entrepreneurs ​Chris Collins​, ​Rob Smith​ and recording artivist ​Mila Jam​. The presenters streamed from a variety of locations, including their homes, recording studios, fashion ateliers, and a polo farm.
And, the Popular Fragrance of the Year 2020 was accepted by Kim Kardashian West for Kylie Jenner by KKW Fragrance (Nude).
"Congratulations to all of the 2020 Fragrance Foundation Awards winners and finalists. During these unprecedented times, it is more important than ever to connect as a community and to celebrate those who bring passion, artistry, and creativity to the fragrance world. Thank you for tuning in and joining us for the first-ever webinar of The Fragrance Foundation Awards"​ said ​Linda G. Levy​, President of The Fragrance Foundation.
AND THE WINNERS ARE…
FRAGRANCE OF THE YEAR, WOMEN'S LUXURY
YSL Libre Eau de Parfum – YSL Beauty, IFF, Anne Flipo, Carlos Benaim
FRAGRANCE OF THE YEAR, WOMEN'S PRESTIGE
Lancôme Idôle – L'Oreal, Givaudan, Adriana Medina, Shyamala Maisondieu, Nadege Le Garlantezec
FRAGRANCE OF THE YEAR, MEN'S LUXURY
Dior Sauvage Parfum – LVMH, Parfums Christian Dior, François Demachy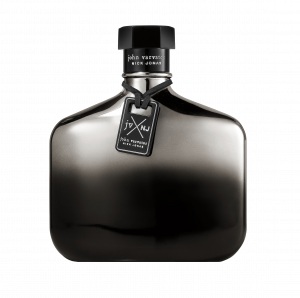 FRAGRANCE OF THE YEAR, MEN'S PRESTIGE
John Varvatos JVxNJ Silver Edition, Revlon, Symrise, Carlos Viñels, Nathalie Benareau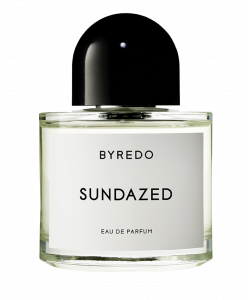 FRAGRANCE OF THE YEAR – UNIVERSAL – LUXURY
Byredo Sundazed, Byredo, Robertet, Jérôme Epinette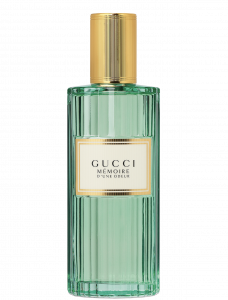 FRAGRANCE OF THE YEAR – UNIVERSAL – PRESTIGE
Gucci Mémoire d'une Odeur Eau de Parfum, Coty, Firmenich, Alberto Morillas
FRAGRANCE OF THE YEAR – POPULAR
Kylie Jenner by KKW Fragrance ( Nude), Givaudan, Nicole Mancini and Rodrigo Flores Roux 
FRAGRANCE HALL OF FAME OF THE YEAR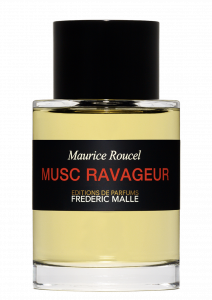 Editions de Parfum Frédéric Malle Musc Ravageur, The Estée Lauder Companies, Symrise, Maurice Roucel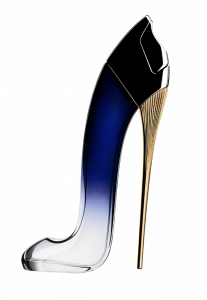 FRAGRANCE OF THE YEAR BREAK OUT STAR OF THE YEAR 2020
Carolina Herrera Good Girl Eau de Parfum, Puig, Givaudan, Louise Turner
BATH & BODY LINE OF THE YEAR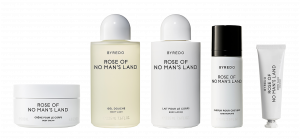 Byredo Rose of No Man's Land, Robertet, Jerome Epinette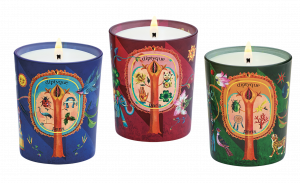 CANDLE & HOME COLLECTION OF THE YEAR
diptyque 34 Home Collection, Givaudan, Olivier Pescheux
CANDLE & HOME HOLIDAY
diptyque Lucky Charms Holiday Collection, Givaudan, Olivier Pescheux
INNOVATIVE FRAGRANCE OF THE YEAR
Costa Brazil Resina De Breu,  Francisco Costa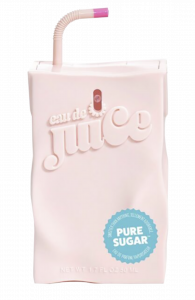 PACKAGING OF THE YEAR – WOMEN'S
Eau de Juice, Pure Sugar, Luxe Brands, Joshua English, Aleks Hadden, Power Shovel
PACKAGING OF THE YEAR – MEN'S
K by Dolce & Gabbana, Shiseido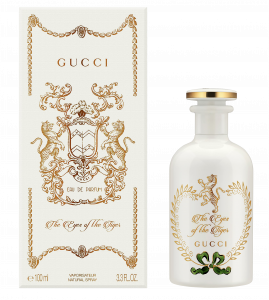 PACKAGING OF THE YEAR – UNIVERSAL
Gucci The Alchemist's Garden The Eyes of the Tiger, Coty, Alessandro Michele
PERFUME EXTRAORDINAIRE OF THE YEAR
Zoologist Squid – Celine Barel, IFF
INDIE FRAGRANCE OF THE YEAR
Thom Brown 09.27.65 Vetyver Absolute, Givaudan, Rodrigo Flores Roux
MEDIA CAMPAIGN OF THE YEAR – WOMEN'S
Gucci Guilty, Coty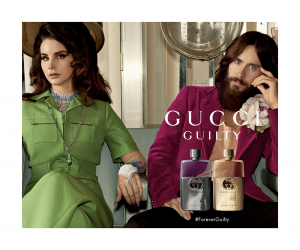 MEDIA CAMPAIGN OF THE YEAR – MEN'S
Starring Lana Del Rey and Jared Leto
Paco Rabanne 1 Million: Million Nation, Puig
FRAGRANCE EDITORIAL OF THE YEAR – PRINT
Town & Country "Why Frankincense Is Suddenly So Smoking Hot" by April Long
FRAGRANCE EDITORIAL OF THE YEAR – DIGITAL
ÇaFleureBon "Guerlain Mitsouko Centennial 1919-2019: The Scented Skein" by Ida Meister
CONSUMER CHOICE OF THE YEAR – WOMEN'S PRESTIGE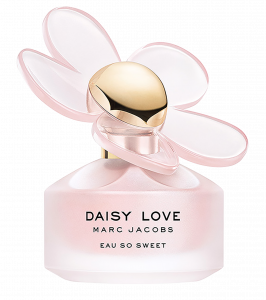 Marc Jacobs Daisy Love Eau So Sweet, Coty, Firmenich, Alberto Morillas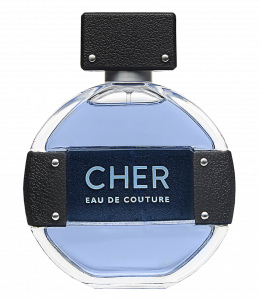 CONSUMER CHOICE OF THE YEAR – WOMEN'S POPULAR
Cher Eau de Couture, Scent Beauty, Firmenich, Clement Gavarry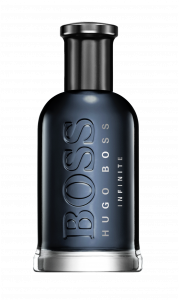 CONSUMER CHOICE OF THE YEAR – MEN'S
BOSS Bottled Infinite, Coty, Firmenich, Annick Menardo