Givaudan introduces its SaniScent™ platform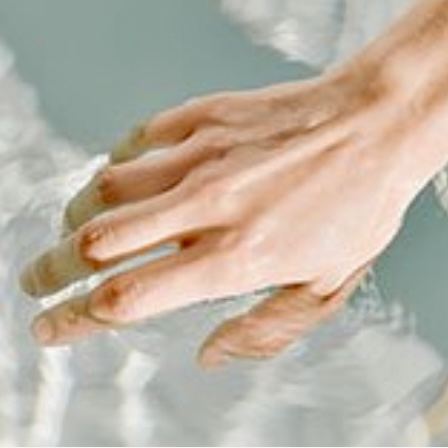 Givaudan introduces its SaniScent™ platform, the most comprehensive suite of cross category hygiene technologies to date
Boosting the sense of hygiene of any product with olfactive directions, leading to improved health and wellbeing
Givaudan raises the bar on hygiene technologies with the launch of its SaniScent™ platform, the industries' most comprehensive technologies that reinforces hygiene to improve overall health and wellbeing for consumers.
This initiative is powered with exclusive consumer insights on consumer attitudes toward hygiene and how psyche has shifted as a result of the pandemic. Today, 83% of consumers wash their hands more frequently, while 39% are doing their laundry more often. The focus on hygiene has also led to a 48% increase in the purchase of liquid soap and a 47% increase in surface cleaners.
The SaniScent™ platform provides customers with six technologies that will be able to reassure, protect, reward and reinforce the sense of hygiene in all product categories. Our platform includes:
SaniScent™ Essential Oils
Conveying the hygiene message through a collection of essential oils which cover a wide range of olfactive territories.
SaniScent™ Pure
A unique blend of perfumery ingredients exhibiting as secondary benefits, bacteria growth inhibition activity and the potential of reducing virus viability.
SaniScent™ Protect
Our proprietary technology with a bacteria growth inhibition secondary benefit. It can be used with a wide variety of olfactive directions and has been optimised for cosmetics and personal care products.
Micellar fragrances
Designing gentle clean formulations across all categories.
Hygiene heart capsules
Boosting the hygiene profile of our fragrance encapsulation technologies.
Phytogaia™ hygiene collection
Natural purification inspired by phytoncides.
"Since the pandemic, consumers have re-prioritised their hygiene and wellbeing. This change in behaviour has led to a demand for higher expectations in hygiene offerings that can effectively deliver a strong combination of hygiene and sensorial benefits. The SaniScent™ platform is the most comprehensive range of hygiene technologies to date and delivers on this consumer demand by empowering customers to offer end-users olfactive directions across all hygiene and care categories."

Jeremy Compton, Global Head of Science & Technology for Fragrances
The launch of the SaniScent™ platform furthers Givaudan's leadership in the hygiene and care space; in line with its purpose of creating for happier, healthier lives with love for nature.