Louis Vuitton Celebrates Ombre Nomade with a New Campaign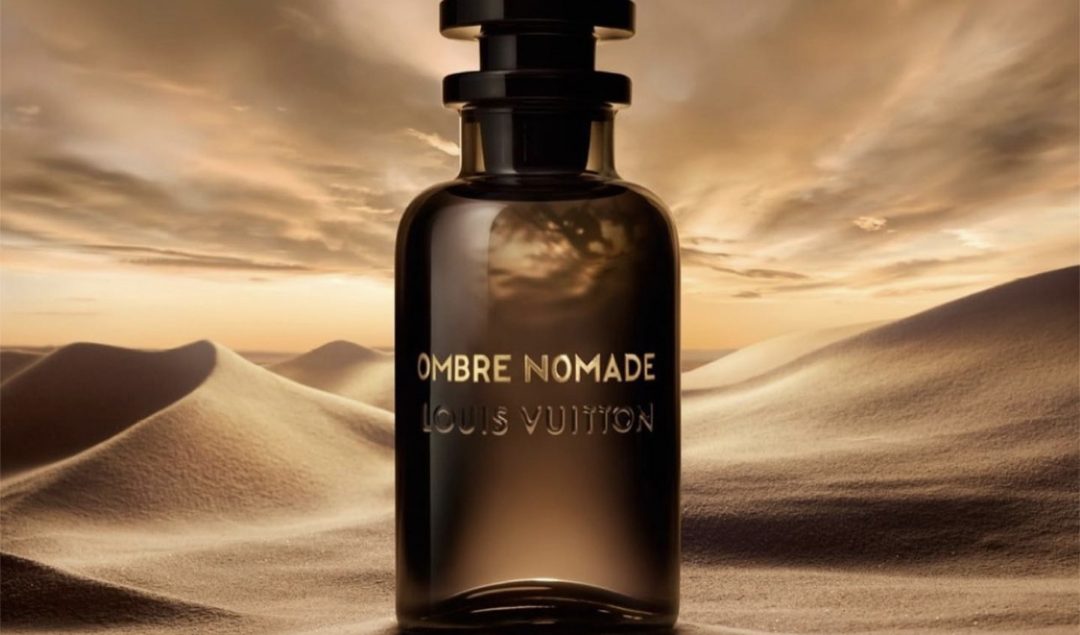 Five years after its creation, Ombre Nomade has become a worldwide icon among Louis Vuitton fragrances, thanks to a mysterious yet intense olfactory signature. Today, the fragrance is celebrated with a new campaign. In a desert atmosphere, Ombre Nomade is magnified by golden lights and invites viewers to discover the desert's most beautiful secrets.

A mystical oud 
For Ombre Nomade, the Master Perfumer Jacques Cavallier Belletrud explores the olfactory culture of the Middle East and pays homage to its most emblematic ingredient: Oud. On a quest for the highest quality of this precious resin, Jacques Cavallier Belletrud sourced an exceptional oud Assam plantation in Bangladesh, a variety of oud that reveals a wooden deepness, with spicy notes and leathery accents.

"This wonderfully rich, infinitely complex and facetted Assam oud is a case in point that never ceases to take its wearer by surprise", explains Jacques Cavallier Belletrud. "For the past 200 years, this extraordinary essence has been cultivated by a family of producers in Bangladesh, now an exclusive supplier to Louis Vuitton. In keeping with a mutual long-term commitment, the family reserves its whole production for the Maison, an essence whose extraordinary olfactory qualities are the result of practices that are ethical and respectful of nature and people, as well as the traditions of yesterday and tomorrow. "In perfumery, the most beautiful ingredients are the ones where you can feel the human story," Jacques Cavallier Belletrud continues.   "They can't be obtained by mechanical means. That's where true luxury is: these are living products."

The Master Perfumer faceted the "black gold" with a touch of benjoin, accents of raspberry, a tinge of rose and rosat geranium, and a smoke of incense that offers a spiritual intensity to the fragrance.

The color of night 
The original Louis Vuitton Parfums bottle designed by Marc Newson turns darker, but neither opaque, nor coal black. Crafted in precious glass, the gold reflection  of the fragrance appears by transparency. The name Ombre Nomade is hot-stamped in gold metal above the Louis Vuitton signature in a transparent engraving.

The Middle Eastern-inspired Collection 
Les Parfums Louis Vuitton's tribute to Middle Eastern olfactory culture is not limited to its ingredients, nor to its territories of inspiration. Fragrance after fragrance, Jacques Cavallier Belletrud reaffirms the connection between his personal creative process and Middle Eastern perfumery, which share a singular love for textured, sophisticated fragrances.