Hydrafacial Hits High Seas on Dior Spa Cruise 2023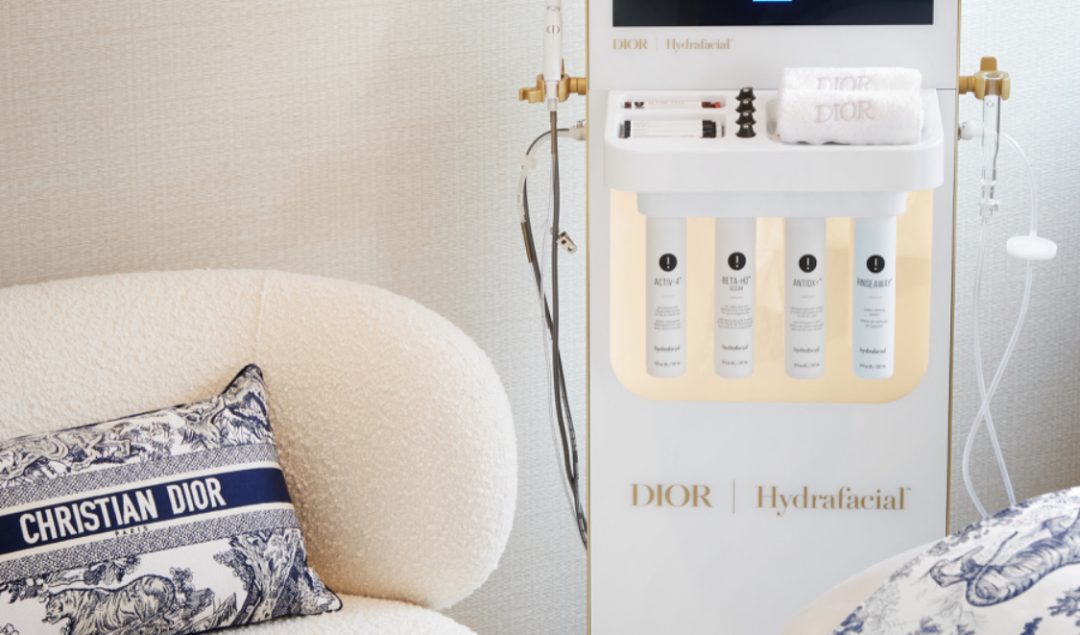 The Beauty Health Company (NASDAQ: SKIN), home to hero brand Hydrafacial, set sail on the River Seine with the Dior Spa Cruise, debuting a customized Hydrafacial Syndeo device, clad in Dior's signature white and gold, for the occasion.
Guests aboard the two-hour day cruise enjoyed Dior powered by Hydrafacial treatments and other tailor-made holistic treatment programs for absolute mental, emotional, and physical well-being—all while taking in the vibrancy of Parisian summer along the riverbank. The Dior Spa Cruise sailed Paris July 3-14, 2023, timed with Haute Couture Fashion Week. 
"We were pleased to be the featured facial treatment on Dior's summer wellness cruise and wanted to make a splash by celebrating our partnership as well as the European launch of Hydrafacial Syndeo, our next generation, connected treatment device. What better way than by creating a stunning visual homage?" said BeautyHealth President and CEO Andrew Stanleick.
The customized Hydrafacial device features a sleek white exterior with gold accents, a signature oversized touch screen, and the Hydrafacial magic wand stamped with a personalized CD lettermark for Dior.
BeautyHealth introduced Hydrafacial Syndeo in Europe in March, following its successful debut in the U.S. in 2022. The first-of-its-kind digitally connected device elevates every treatment, combining the unmatched results of Hydrafacial's patented vortex fusion technology with a digital experience. Through a connected interface, providers can seamlessly log each treatment, personalize it to a client's skin needs and preferences, and access onscreen protocol guidance—all through touchless gesture control features that make for a more modern and hygienic environment.
The custom Dior colorway for Syndeo is the latest innovation born from the partnership between Hydrafacial and Dior announced in February 2023. The brands co-developed the Dior powered by Hydrafacial experience, which incorporates the best of Dior skincare with Hydrafacial technology. The protocol debuted at the grand opening of the Dior Spa at Hotel du Cap-Eden-Roc in April and is exclusively available at select Dior Spas worldwide.