CHANEL Launches Boy de Chanel Makeup Collection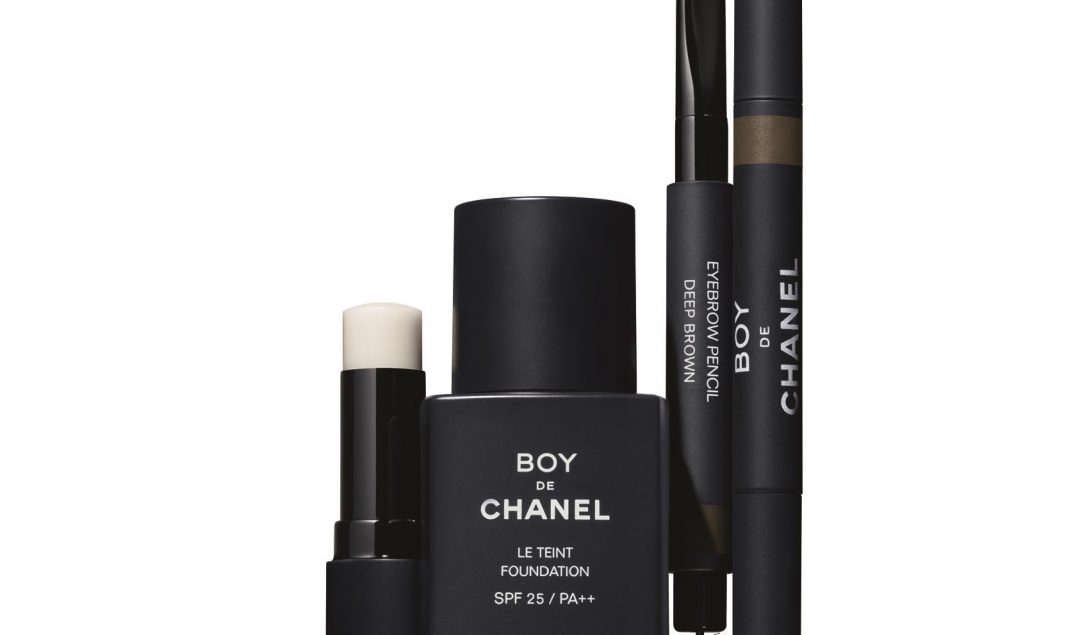 BOY DE CHANEL
Makeup Collection
Beauty is about style. It knows no gender. There are no lines, colours, attitudes or gestures that are exclusively feminine or masculine; there is only style.
Today, the world can no longer be considered in terms of fixed identities.
Boy Capel once said to Gabrielle Chanel, "You are not like anyone else."
With this new collection, CHANEL borrows the best from the beauty world to create a line of makeup for men. Three imperceptible, easy-to-use products in midnight blue packaging for face, lips and brows.
PRODUCT HIGHLIGHTS:
BOY DE CHANEL Foundation
Create a smooth-looking, even complexion with this longwearing imperceptible, lightweight formula. Comfortable and easy to use, the fresh, fluid texture glides on effortlessly, leaving skin even-looking and luminous.
Soft focus micro-particles correct visible imperfections for a natural-looking result. The longwearing formula includes Hyaluronic Acid for lasting comfort and hydration with Broad Spectrum SPF 25 to help protect against environmental stress. Available in 8 versatile shades.
BOY DE CHANEL Lip Balm
Nourish lips for over 8 hours with the transparent, non-shiny formula that delivers a natural-looking effect. The ultra-light texture is formulated with Jojoba Oil, Shea Butter, and antioxidant Vitamin E derivative to nourish lips. The balm cannot be seen, only the results.
BOY DE CHANEL Eyebrow Pencil
Easily shade and define brows and facial hair for a natural look. A retractable, dual-ended design features a pencil on one end to shade and define, and a spiral brush on the other end to groom brows and facial hair. The waterproof formula lasts for 8 hours. Emollient oils allow pigment to glide on evenly, while natural wax keep brows in place and provides lasting wear. Available in 4 versatile shades.
Available on chanel.com: November 2018
Available at CHANEL boutiques: January 2019
#BOYDECHANEL
#CREATEYOURSELF