Essential Parfums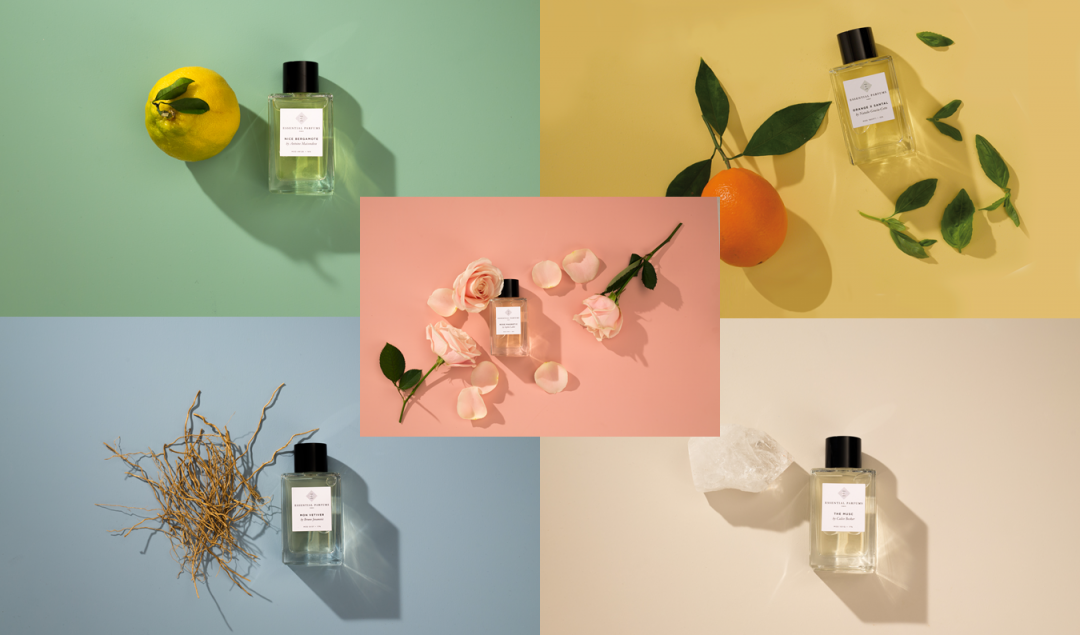 OUR STORY
With more than 25 years of experience in the fragrance industry, we founded Essential Parfums with a rebellious spirit and the mission to restore the essence of haute perfumery. At Essential Parfums, we grew from a simple approach: giving perfumers carte blanche to create, with no constraints or limits. We partnered with the best master and senior perfumers in the world, carefully sourcing the finest sustainable ingredients whenever possible, to be transformed into olfactory masterpieces. The result is a place to buy uniquely luxurious scents at an accessible price — all wrapped in eco-friendly packaging. We created this brand to share a true passion for the art of scent — therefore, our priority will always be the fragrance itself, rather than the trappings that surround it (like fancy bottles, advertising costs, and licensing fees that tend to muddle the essence of perfumery). As for the ingredients themselves, the costliness and complexity of working with naturals makes them a far rarer find in the fragrance world, but we know that they are well worth the effort to produce perfumes that do justice to each note within. Simplicity is the ultimate sophistication, which is why we focus on a precious handful of natural ingredients over a cacophony of synthetics.
A signature scent should speak for itself.
OUR PERFUMERS
Far too often, they remain silently in the background, working solely behind-the-scenes with big brands, celebrities, and designers. Our mission is to celebrate the true artists behind our fragrance creations; they are our stars. Essential Parfums is a tribute to the talent, passion, and creativity of our perfumers. From their ability to translate pure emotions into scent to their unsurpassed artistry, our perfumers understands what makes a scent truly special. As with any other artist, we have asked them to sign their work on each bottle.
NICE BERGAMOTE  by Senior Perfumer Antoine Maisondieu
"Perfumery is a journey of constant learning and discovery. I imagined this fragrance as a vibrant tribute to the aristocratic beauty of Calabrian bergamot, sublimating it with a few rose and jasmine petals and some precious woods softened by Tonka bean."
A sunny burst of the finest natural Calabrian bergamot leaves an impression of brightness behind, woven with a Natural floral accord of rose petals, jasmine, and Ylang Ylang from the Comoros Archipelago. Precious cedarwood creates a warm base, softened by Tonka beans from Venezuela. Nice Bergamote features a natural and sustainable variety of Ylang Ylang from Comores extracted by lowering the impact on the local ecosystem and by implementing a replanting program of trees. We source Tonka beans that support local Venezuelan communities, with an agreement to protect the surrounding fauna.
ROSE MAGNETIC by Senior Perfumer Sophie Labbé
"I always tell myself a perfume's story before starting to create it. I need to transpose it into words. I imagined a duet of roses (Rose Essential and Rose Absolute from Turkey) expressing the multiplicity and sensuality of this flower on a vibrant and captivating musk base note."
The most sensual of all flowers displays all its facets in this creation — playful, addictive, and modern in turn. A hint of bitter grapefruit and fresh peppermint contrast against the lush femininity of the rose. Layers of lychee, natural cedarwood, musks, and natural vanilla bean add to its intoxicating appeal. At the core of Rose Magnetic is a combination of natural Rose Essential ™ LMR and natural Turkish Rose Absolute LMR, both certified "For Life." Each is sustainably produced, with the goal of providing more stable wages to local communities.
ORANGE X SANTAL by Senior Perfumer Natalie Gracia-Cetto
"I imagined a fresh and sensual fragrance where the sparkling and luscious facets of bitter orange from Italy play with a magnificent, soft and creamy Australian sandalwood album. It is the alchemy of lightness and depth, the contrast between theoretical rigor and poetry."
Radiant and joyful, natural bitter orange and natural sandalwood transport you to the Italian coast. The bright juice of the orange is offset by the aromatic bitterness from its peel, rounded out with green basil from Egypt. French oak moss provides a chypre accord, while natural French cypress wood and Australian sandalwood anchor the luminous top notes. We use natural sandalwood oil harvested by Aboriginal communities in Western Australia, promoting a sustainable supply of the precious ingredient.
THE MUSC by Master Perfumer Calice Becker
"I imagined this fragrance as a cloud of enveloping and comforting musk.  A delicious musk blended with red ginger, lavender, a radiant floral heart and soft, woody tones of a sublime sandalwood album from Australia. I like to add a dose of intrigue, because nothing catches the attention like a touch of something unexpected."
At once fresh, honeyed, and warm, The Musc is a subtle blend of captivating scents. It opens with red ginger from Laos and natural lavandin grosso from France. Natural and sustainable beeswax brings a creamy sweetness to the heart, paired with a pure note of Nirvanolide musk. Australia's natural sandalwood punctuates the blend with warm, woody tones. Replanted 20 years ago, Australia's Sandalwood Album provides Aboriginal communities with protection and sustainability for their land.
MON VETIVER by Senior Perfumer Bruno Jovanovic
"The concept of a perfume is above all an idea that I would reduce into a few simple definitions. I imagined a perfume with a modern elegance, built on a Vetiver and Gin accord. An encounter of character, with woody and aromatic accents."
Charismatic and elegant — but surprising — this composition centers around the natural essence of Haitian vetiver. An unexpected Gin accord infuses it with freshness from Mexican lime and juniper essence. Accents of natural lavandin and gentian add even more interest, intensified by mysterious facets of cashmere wood and natural Indonesian patchouli. Mon Vetiver is built on Vetiver Haiti LMR, which is certified "For Life," reducing environmental impact and supporting farming communities in Haiti.
SUSTAINABILITY
We are always thoughtful about the environmental impact of our perfumes, and therefore prioritize sustainability in everything we do, from start to finish. Our paper packaging is FSC-certified, promoting the practice of environmentally friendly, socially responsible, and economically viable forestry worldwide. Our glass supplier pursues a sustainable development policy by opting for solutions that minimize the environmental impact of the production processes, and replacing gas emissions with electric furnaces. Our perfumers focus on natural and sustainable raw materials that not only create powerful fragrances, but also respect both local producers' communities and the environment.
OUR APPROACH
At Essential Parfums, we believe that haute perfumery at an accessible price is not only possible, but also the best way forward. By cutting out the middleman and traditional modes of advertising, we're able to bypass costs that take away from the quality of our scents. We then pass these saving to you. Our design reflects this belief as well; each elegant glass bottle puts the focus on the precious contents within, labelled simply with the fragrance name and perfumer's signature.
RANGE :
Eau de Parfum 100ml spray $75
Eau de Parfums 10ml Travel Spray $20
5 x 2ml Discovery set featuring all 5 fragrances $20
AVAILABILITIES
June 2018 Available at essentialparfums.com
September 2018 Available at selected specialty stores