COVERGIRL receives Certification from Cruelty Free International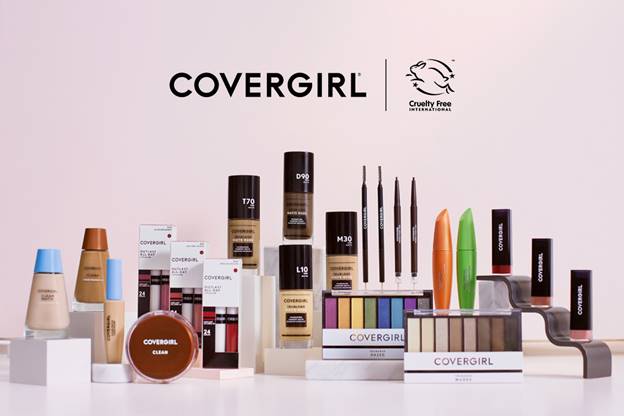 COVERGIRL announced this week that they're officially Leaping Bunny Certified. As the biggest makeup brand* to achieve this certification, COVERGIRL is truly making history in the commitment to end unnecessary animal testing across the beauty industry.
Cruelty Free International presented COVERGIRL with the internationally recognized gold standard for cruelty free designation.  No other certification program has the rigor that seeks to completely eliminate animal testing from a brand's supply chain – it certifies that no COVERGIRL products or ingredients are tested on animals, either by COVERGIRL or its suppliers.  At COVERGIRL, we believe small steps can lead to big impact, especially in the beauty category. As an iconic beauty brand, we have the responsibility to drive the evolution we believe is critical to the overall health of the industry.
"COVERGIRL has always been inclusive and known for pushing boundaries, and this announcement is a natural next step in our journey," stated a spokesperson. "COVERGIRL truly believes that cruelty free cosmetics should be affordable and available to everyone – now it is. The more people who can find and afford cruelty free makeup, the better."
For more information, please visit COVERGIRL.com/Crueltyfree