Donginbi Red Ginseng Skincare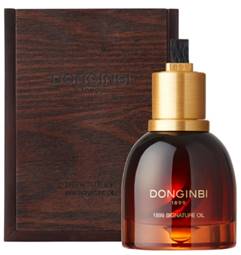 Korean Red Ginseng is a proven, time-tested staple of Asian cultures that many have said comes close to the mythical, age-defying water we know as the Fountain of Youth. It's a natural key ingredient when it comes to protecting and boosting collagen production – resulting in a glowing, youthful complexion. These products are perfect for aging beautifully.
Donginbi is a premium red ginseng skincare brand that pursues resilient skin based on the technology of Cheong Kwan Jang of the Korean Ginseng Corp (KGC), a 119 year-old government-certified manufacturer of top-notch red ginseng products. KGC has developed its own three core ingredients included in its products – red ginseng oil, red ginseng extract and red ginseng concentrate. Donginbi is unique as it is the only brand to apply these core medicinal ingredients to all products.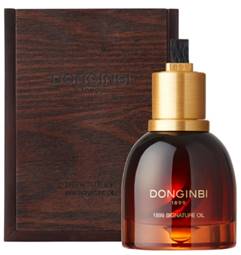 Product Overview:
Our patented 1899 Tech Red Ginseng Oil aids in improving skin moisturization and firmness to diminish the look of wrinkles for a luminous glow.
Features the highest concentration of our Red Ginseng Oil with a targeted blend of natural oils for a lightweight finish.
Its unique composition of essential fatty acids and antioxidant components provides nourishing moisture while promoting the appearance of younger-looking skin.
The weightless texture sinks seamlessly into skin without any residue.
Directions:
Gently massage 2-3 drops into skin until fully absorbed.
Follow with Red Ginseng Moisture & Firming Cream to seal in benefits.
Can be used AM and PM.
Product Benefits:
Diminishes fine lines and wrinkles
Skin instantly feels smooth, supple and luminous
For more information, please visit: