Cellcosmet & Cellmen – The Science of Staying Young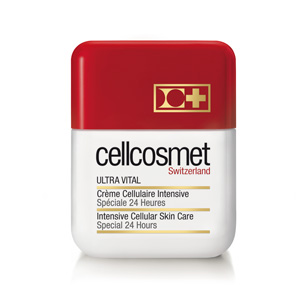 Cellap Laboratoire — the story of unrivaled Swiss know-how at the service of cosmetic science.
This vision and way of thinking is what lies behind the incredible story of the Cellap Laboratoire family business and is shared by the founder, Roland C. Pfister and his wife, Edith Pfister.
While Pfister surrounded himself with leading experts in biology and science to develop the Cellcosmet and Cellmen range of Swiss cosmetics for men and women, his wife ensured the successful launch of these lines onto first, the Swiss market and shortly afterwards, the international arena.
The company expanded from four to five people in 1988 when Mrs Pfister's son, Alexandre Chappuis, joined Cellap Laboratoire. As a young entrepreneur in a fledgling company, Alexandre Chappuis was given the opportunity of becoming involved in the development and consolidation of the company and was subsequently appointed the company's COO.
In 2008, Chappuis came to the United States to oversee the move of Cellap Laboratoire's American subsidiary, Swisscosmet. Initially created and set up in New York in 1994, Swisscosmet subsequently transferred its headquarters to Florida where it is now based today headed by Patrice Breysse, President & CEO, Swisscosmet Corp. USA.
In 2009, Chappuis returned to Switzerland and became CEO of Cellap Laboratoire. To this day, Pfister remains the President of the Board of Management of Cellap Laboratoire and his wife, the Vice-President. And Chappuis continues to write the great story of Cellap Laboratoire with its rich family heritage of which its founders and all who work for the company are extremely proud.
Cellap Laboratoire was founded in 1982 in Le Mont-sur-Lausanne, Switzerland, the Cellcosmet and Cellmen ranges from Cellap Laboratoire were created in 1987. The company now employs a total of 65 people: Forty-five employees in Switzerland including four scientists who work full-time in its department of Research & Development. Two teams with a total of 20 employees in the United States: the Swisscosmet American subsidiary in Florida and the approved Cellcosmet-Cellmen sales team at Saks Fifth Avenue.
As a major player in the field of Swiss cellular and phyto cosmetic science, the following scientific discoveries are attributable to Cellap Laboratoire:
The CellControlTM Method
Thanks to this technique exclusive to Cellap Laboratoire, cells are stabilized in their active state for months, without undergoing any physical shock – no lyophilisation. These biologically intact cells maintain an extraordinary vital force.
The active stabilized bio-integral cells
The active stabilized bio-integral cells contained in the Cellcosmet and Cellmen cyto- and phyto and cyto + phyto cosmeceutical ranges are real reservoirs of biological active ingredients capable of intensely revitalizing the skin and effectively delaying the signs of skin aging. They are indispensable in giving the skin a new lease of life. Finally, the Cellcosmet and Cellmen cellular treatments respect both the skin's physiological age and its inherent qualities i.e. the male or female identity of the cutaneous system.
Cellular and phyto expertise
Although specialized in cellular cosmetology, Cellap Laboratoire's team of scientists has not shied
away from using extracts of plant or marine origin. Made up of a multi-disciplinary team of researchers and scientists, Cellap Laboratoire's Department of Research and Development is one of the few in the world to have mastered both cellular (cyto bio-complexes) and plant technology (phyto bio- complexes). Cellap Laboratoire is fairly unique in its understanding of these two technologies and as a result can use them separately or in conjunction in a single formulation to potentiate the subsequent results on the skin.
Distribution
The brand has selective distribution in perfumeries, specialist stores, beauty salons, spas and medi-spas in more than 30 countries over four continents with a subsidiary in the United States. Its main markets of distribution are: Western Europe, Russia, America, Asia, and the Middle East
The Brands

Cellcosmet
Created in 1987 by Cellap Laboratoire, the Cellcosmet Swiss cellular and phyto treatments have been studied and formulated to respect both the inherent qualities of female skin and its physiological age.
Packaged in white, red-topped boxes, stamped with the Swiss cross, the Cellcosmet packaging represents both the purity of the creams and the vitality of the ingredients contained within.
Cellmen
The identity of male skin differs radically to that of female skin. With this in mind, since its creation in 1987, Cellap Laboratoire has offered a skincare range exclusively formulated for men. Designed to respond to the needs of male skin and packed full of targeted active ingredients, these state-of-the-art treatments contain concentrations adapted to both the skin's physiological age and its inherent qualities.
Drawing from a discreet and elegant palette, the Cellmen products are packaged in white and grey- topped boxes, stamped with the Swiss cross. This clever use of colour allows people to easily distinguish between the male and female range.
CellEctive by Cellcosmet
This highly select range celebrates the ultimate in luxury in terms of cellular revitalisation and anti-ageing strategies. Formulated with an exclusive cellular complex and highly concentrated active ingredients, the treatments from the CELLECTIVE range smooth, plump and fill in fine lines and wrinkles. Facial harmony is restored and inner youth instantly revealed. Signs of ageing are visibly reduced.
The most recent technological innovations combined with the expertise of our cosmetology specialists has seen the creation of more than 50 high-performance treatments to pre-treat, hydrate and intensely revitalise the skin while carefully respecting its physiological age and specific needs.
The SwissCellSpa Experience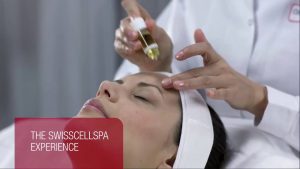 The SwissCellSpa Experience was born from Cellap Laboratoire's unique expertise in the field of cellular revitalisation and well-being. It provides exceptionally effective and intensely firming, cellular, anti-ageing treatments, as well as deliciously relaxing phyto cures that enhance and prolong the benefits of your daily Cellcosmet or Cellmen face and body cosmeceuticals.
These professional treatments are offered by our approved Cellap therapists in beauty salons, spas and medispas.
Cellap Laboratoire aims for excellence at every level. Constantly striving for the ultimate in scientifically selected and skilfully formulated active ingredients to ensure the optimum effect on the skin, Cellap Laboratoire applies the latest, state-of-the-art findings in Swiss cosmetic science to its Cellcosmet and Cellmen products.
Selecting the Active Ingredients
The formulations used in the Cellcosmet and Cellmen skincare products are certified:
Silicone-free
Chemical dyestuff-free W Alcohol-free
High tolerance
CELLAP LABORATOIRE
Cellap Laboratoire also integrates in its formulas:
Organic, virgin and first cold-pressed plant oils W 100% pure and natural essential oils of HEBBD quality (Botanically and Biochemically Defined Essential Oils)
Algae and marine components harvested in line with their natural growth cycle to ensure optimal quality and maximum effect
QUALITY GUARANTEE
Products 100% Made in Switzerland
The entire range of products is formulated, manufactured and packaged in Switzerland
Member of SwissCos – The Association for the Protection of the Origin of Swiss Cosmetics
Environmental Policy – Mission and Vision
To offer high quality products formulated to minimise the long-term impact on the environment.
To ensure our concern for the environment remains a priority, while maintaining high performance and innovation.
For more information, visit www.cellcosmet-cellmen.com