Music/Film Producer Danny Donnelly's Next Documentary to Explore Impact of Social Media on our Mental Health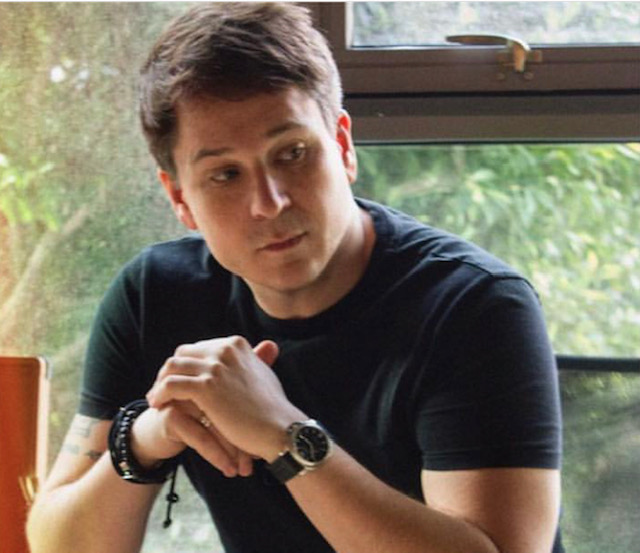 After 30 years in the music and film industry, the UK's Danny Donnelly has finally been lured across the pond to the hub of the entertainment industry, Hollywood. Already in post production on one documentary feature film, Bass Impact, which details the incredible story of the digital music industry, and how it has penetrated every aspect of pop culture as told by some of the most iconic digital music artists in the world today, he is already onto his next. Working title, Under the Influence, this documentary explores the effects of social media on our mental health, and features such Insta-stars as Kandee Johnson, Ben Hampton and Jeremy Fragrance, and mental health experts including Audrey Gruss of the Hope for Depression Research Foundation. "It is such an important topic and one that effects all of us," Donnelly says.
At just 16-years-old, Donnelly opened his first record store and became one of the pioneers in the digital music space. His music store became home to many global household names who were welcomed to use his music equipment to create their own tracks and put them on the floor for his customers. Creating a catalog of music motivated him to create his own music label, Suburban Base Records, that became the most successful Urban and Dance album brand. His passion, focus and ability to know what would be "the next big thing" resulted in over 50 platinum and gold records. His compilations have been among the UKs biggest selling album brands, influencing youth culture and music trends since their first release.
Donnelly has now leveraged his success in the music industry to move into producing and directing film. His prophetic nature of discovering talent and trends, resulted in him casting a little-known actor, Letitia Wright (Black Panther) who in 2018, was named "box office star of the year". After producing six films — all that went into distribution, it was time for move to a bigger stage and move to LA.
Having has now expanded his business model by launching Pure Media Studios, a full-service film and music production studio. "My goal has always been to discover amazing talent both in front of and behind the camera. My content is spearheaded by being on the pulse of what's happening and being able to forecast trends." With this film, Donnelly has used his knowledge and unique experience to bring to light aspects of this important subject never been revealed before. By pairing great young talent with the most reputable and successful partners who share his passion and vision, this film is sure to make Danny Donnelly one of the more prominent names in the entertainment world today.
For more information, contact Marvin Epstein at marvin@puremediastudio.com