Exclusive: Symrise's Achim Daub on Covid-19's Impact on the Fragrance Industry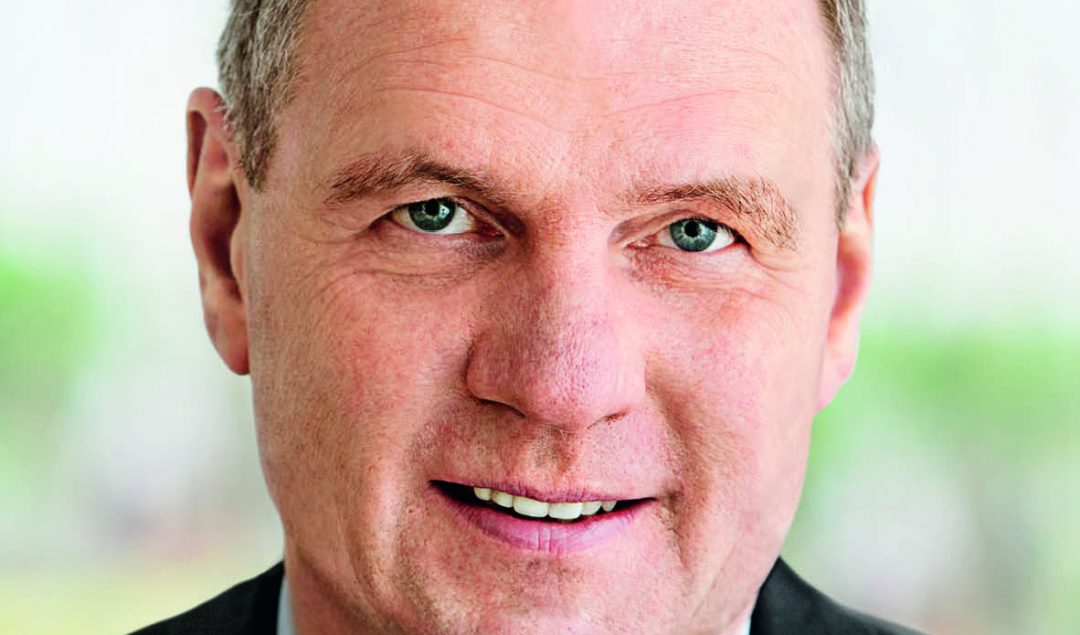 George Ledes: What was Symrise's response to Covid-19 and how has it evolved throughout the pandemic?
Achim Daub: When the pandemic hit in early 2020, the fragrance industry had just came out of a significant raw material availability and cost crisis which had lasted for the better part of two years. Having managed this significant crisis successfully, we were absolutely prepared to mitigate any Corona-related impact on our business. The resilience of our business continuity processes had been greatly improved and the teams around the world had gathered significant experience in how to proactively manage a crisis. This enabled us to secure an uninterrupted supply chain to all of our customers around the world at all times. In hindsight, our biggest challenges from 2018 / 2019 turned out to be a blessing in disguise in 2020. Obviously, when Corona first hit, it appeared to be a regionally isolated issue, initially constrained to China, but then soon spread across Asia. I actually happened to be on a business trip to Asia early in the year and remember vividly setting up the first regional crisis management team then and there. When it became clear that this would result in a global pandemic, we quickly rolled out our proven effective crisis management procedures around the globe. All our crisis management activities were and continue to be guided by two key principles: to ensure everyone's health and safety, as well as to provide an uninterrupted supply and service to all our customers around the world at any cost. And if you look at the 2020 HY-1 results we published in early August, you will see that the Symrise Group has proven to be very resilient against external shocks delivering sales growth of +7.6% over prior year as well as raising our margin guidance for the year to 21-22% Ebitda. Given the proven strength and resilience of the Symrise business model, our share price gained 27% in the current year alone and recently reached its highest level since the IPO in 2006 at 120.25 Euros. Finally, we also conducted a survey among our global employee base asking our team members to rate the Company's response to the pandemic which resulted in extremely positive feedback, indicating that our employees felt safe, protected and well taken care off during these difficult times.
George Ledes: How is the fragrance industry faring?
Achim Daub: Regardless of the Corona crisis, our industry has been and will continue to be going through a significant and dynamic change for years to come. It will change the face of the industry forever. For one, we've seen an accelerated pace in industry consolidation where the larger companies have picked up and integrated several smaller, mid-market players. The before mentioned raw material crisis of 2018 / 2019 was a major inflection point such that companies without any meaningful backwards integration in strategic raw materials were cut out of supply chains, and or faced with significantly higher input costs eroding their margins. If anything, this trend of accelerated industry consolidation is slated to continue in the wake of Covid-19. On top of that we've seen an aggressive pace and scope of some of the larger players following Symrise's lead in building more diversified and synergistic product portfolios beyond pure flavors and fragrances. This will certainly alter the industry forever and enable us to serve our customers with more holistic solutions thus contributing to the health, beauty and well being of families around the world. Lastly, we seen an accelerated pace of new technologies taking hold in the fragrance and flavors industry, where Symrise, yet again has taken the lead in being the first and only company to develop a fully functioning AI (Artificial Intelligence) system in perfumery, driving both enhanced creativity as well as efficiency. This trend of embracing the opportunities new technologies provide and merging them in an intelligent way, with the artisanal aspects of classic perfumery, is here to stay as well.
George Ledes: How do you expect COVID-19 to alter the fragrance industry?
Achim Daub:
On a short-term basis the Corona crisis obviously did impact the fragrance industry quite significantly. However, as compared to many, if not most other industries, the balance between the negative and positive impact has been rather in the industry's favor. The biggest short-term negative impact occurred in the sub-sector of fine perfumery due to the collapse of global travel and wide spread store closures. The resulting significant decline in sales and project activity, however, got overcompensated by very strong growth in other sectors driven by consumers' increased demand for everything related to hygiene, cleaning and well being. While some of these shifts in consumption patterns, i.e. regular and more frequent hand washing, will prevail, others will not. In my view, what
the pandemic has reinforced is the increased consumer demand for more natural, safer and more sustainable products across all product categories. This, in turn, will lead to an even greater push for more transparency with consumers wanting to know what's in the bottle, where it comes from, and how it was made.
Further potential of lasting change, if and when we as industry leaders decide to make it happen, is in the area of how we conduct our business. Obviously, we all have learned a lot in terms of shifting work from the office to working from home. This gives us an opportunity to reflect on our future footprint in terms of real estate and office space. Many, if not all of our meetings, both internal as well as with clients and other outside partners, were and for the most part continue to be conducted via Zoom as opposed to in-person meetings. As a result, we benefit from greater productivity as teams spend less time on the road, as well as from lower cost, specifically in the area of T&E. It's up to us to decide which actions to derive from these valuable lessons and experiences in order to drive the productivity and efficiency of our businesses. In my humble opinion, similar lessons can be learned from the fact that the industry survived the year without going to countless industry events, conventions and social gatherings, many of which have a questionable return on investment to begin with. So, if I look at all the areas of impact Covid-19 has had on the fragrance industry, I would say that the positive impact – both in terms of business performance as well as lessons learned to build a more productive tomorrow – far outweigh the negative impact in terms of declining fine fragrance sales. We should embrace this opportunity and bring as many of these positive impacts as possible forward into the future.