IGTV: Instagram Gives Beauty Influencers a Reason to Stick Around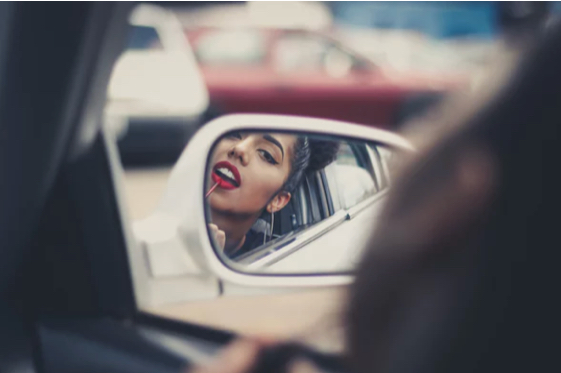 Beauty influencers have a reason to be happy with Instagram.
On June 20th, CEO, Kevin Systrom, announced its new IGTV App which allows for video uploads up to 60 minutes in length. Doing so enables Instagram to transform itself into a more integrated, and powerful, social media platform.
Clearly, it's a shot across the bow to YouTube which reigns supreme as the choice social platform for long form video content. But is this a case of over-reaching?
Don't discount Instagram.  When they were threatened by Snapchat, they quickly introduced Instagram stories triggering a mass migration of users solidifying their position as a preferred social media channel for content creators.
Is IGTV really as big as we think it is?  Let's take a closer look.
IGTV is a new video app that enables expanded capability for content creators to communicate value to their followers. 
Allowing up to 60 minutes in length, Instagram creators no longer have to rely on YouTube for somewhere to post in-depth video content. Not only that but its vertical format is built for mobile, and it connects seamlessly to Instagram's one billion users.
Also, let's not forget social media platforms are notorious for wanting to keep their users' attention and to prevent them from straying to other platforms. 
Facebook discourages users from posting non-native content by making it less visible to friends and followers. With IGTV, Instagram gives users a reason to stick around longer.
Prior to this, Instagrammers were limited to simple photo posts and Instagram stories.  Now they can post video content up to 60 minutes in length – which beauty influencers will love.
IGTV is a game changer.
Not that YouTube has anything to worry about in the short term.
It's the second largest search engine next to Google and it boasts thousands of influencers who occupy nearly every business niche you can think of, including beauty. 
Many of those influencers have been with the platform for years and have grown along with it. There's a certain familiarity and comfort associated with YouTube, how to use it, build an audience and to monetize it.
But there's more. YouTube has built an impressive billion-dollar revenue generator out of many millions of video posts there. Not only that, but YouTube's parent Google is also buying higher-end content these days for YouTube Premium (formerly known as YouTube Red).
YouTube's masterminds realize they needs to offer other kinds of experiences to its creators and their followers.  Therefore, it shares its enormous ad revenues with its biggest and best creators. By contrast, IGTV has no such sharing arrangement – yet.
So when the entertainment industry and huge brands gave a collective yawn about the introduction of IGTV, that's why.
Instagram said it plans to offer ways to monetize content by the end of the year, but that's a little iffy.
In the meantime, expect to see a lot of boring content by brands as they scramble to market themselves and populate this new territory.
Compelling content on IGTV, however, will come from the influencers themselves, especially in the beauty, fashion and travel niches. They know what their followers want and are good at creating it.  With IGTV, they now have another tool to do so.
As to monetizing content, the influencers will take the lead on this, too.  Of all the social platforms, Instagram is where influencers have blossomed accelerating the growth of influencer marketing as a strategy.  Now that IGTV is here, expect the influencers and the brands they work with, to jump on it quickly.
When its all said and done, though, perhaps the biggest beneficiary of IGTV is Instagram itself. IGTV promises to transform Instagram into a more robust social platform where content can be consumed in multiple ways.
Beauty influencers, in particular, won't have to migrate to a different platform like YouTube to create their video tutorials and can now keep it bundled together in one place.
Some influencers will undoubtably double down on Instagram and concentrate their content there.  Others will likely keep their options open until they see how it all shakes out.
Either way, beauty influencers and the influencer marketing industry win as they now have a powerful tool in IGTV.