Estée Lauder's Jennifer Balbier to Retire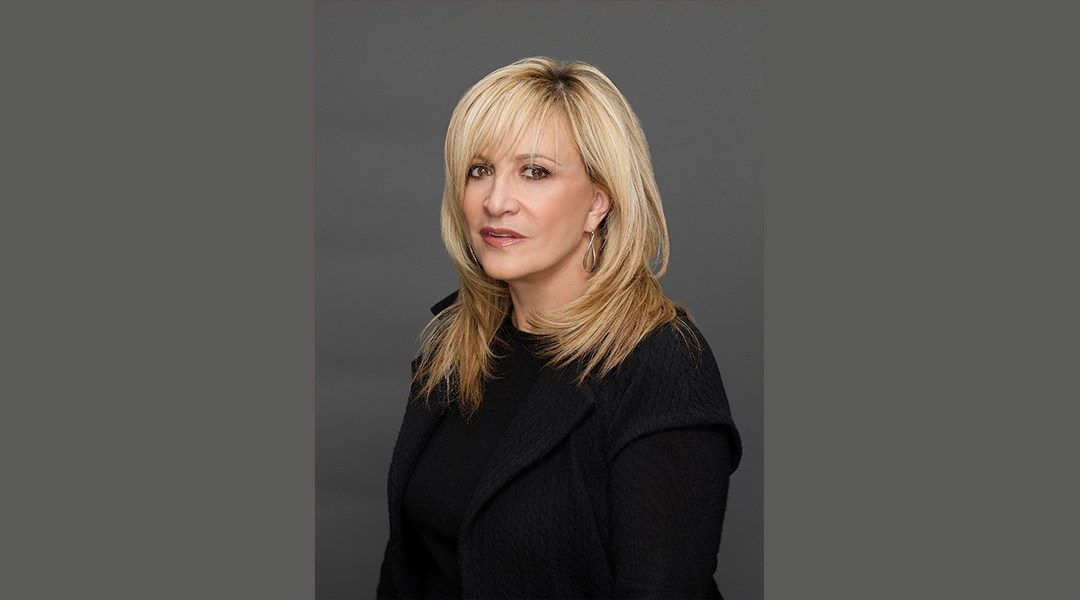 Jennifer Balbier, Senior Vice President, Global Product Development, Artistry Brands at The Estée Lauder Companies, has decided to retire effective June 30, 2020.
Since joining the Company in 1998, Balbier has been instrumental in many of M•A•C's most successful products, including the expansion of the Lipglass franchise with color, Lustreglass, Chromeglass, Pro Longwear Lustre Lipstick, Eye Shadow, Studio Fix Fluid, Studio Tech, Mineralize SkinFinish Powders and the Viva Glam lipsticks, which are responsible for raising over $80 million for the M•A•C AIDS Fund. Balbier has also created products for Aveda and the stila and jane Cosmetic brands.
Prior to joining Estée Lauder, Balbier was the principle of her own product development business, The Pink Jungle.  At "the Jungle," she was part of the team that started Gryphon Development, where she was responsible for all product and development for Victoria's Secret and Bath & Body Works.  Ms. Balbier also worked on the start-up of jane Cosmetics, prior to its acquisition (and subsequent sale) by The Estée Lauder Companies, along with La Prairie, Calvin Klein, Givenchy and Ralph Lauren.  Other clients included entrepreneurs such as Frederic Fekkai, TOVA, Gale Hayman, Herb Alpert and Carlos Falchi. Balbier began her beauty-industry career at Coty and then held positions at Max Factor and Faberge.
Balbier is a graduate of Drexel University. In 2002, she was recognized by Cosmetic Executive Women as one of the Cosmetic Industry's Top 10 Leaders and Achievers.
"It's important to have a mentor growing your career with you. Mine was the legendary Jeanette Wagner," stated Balbier, also citing both John Demsey and James Gager as "wonderful mentors, colleagues and friends."  She also noted the "two stars" she has mentored, Isabelle Rovner, Vice President, Product Development, Tom Ford Beauty, and Gabrielle Nevin, Vice President, Product Developement, Bobbi Brown.
An internal letter sent by both Carl Haney, Executive Vice President, Global R&D, Corporate Innovation, Packaging and Product Development, and John Demsey, Executive Group President at The Estée Lauder Companies, stated: "Jennifer is considered a pioneer in the prestige beauty industry and a key driver for aspirational product innovations for beauty enthusiasts everywhere. Joining ELC in 1998, she was part of the original team at M•A•C and played an integral role in the brand's rise to cult status, making it the number one make up brand in the world today. The top three M•A•C products she developed have all risen to icon status, including: Studio Fix FluidFoundation, Retro Matte Lipstick, Mineralize SkinFinishandPowder Kiss. A huge supporter of what is the heart and soul of M•A•C – its Artists – Jennifer could often be found backstage at Fashion Shows with our Artists, testing new products and getting their feedback, which is truly what set us apart from the competition. During her tenure with the M•A•C brand, she worked on many incredible talent partnerships with Diana Ross, Mariah Carey, Raquel Welch, Liza Minnelli, Nicki Minaj and many others. She also managed several designer collections, including Zac Posen, Alexander McQueen, Giambattista Valli and Prabal Gurung. She also led global product development for ELC's other Artistry Brands, including Bobbi Brown, Smashbox Cosmetics and Too Faced. Her expertise in consumer trends, innate commercial sensitivity, creativity and passion for beauty has led to the development of some of their most innovative and iconic products, taking their Artistry Brands to new levels of success throughout the course of her career.
In 2002, Jennifer was presented with a Cosmetic Executive Women Achiever Award, which honors the most accomplished women in beauty. She served on the board of CEW for eight years and was one of the founders of the CEW Young Executives Committee. Jennifer served on the Board of Directors of the M•A•C AIDS Fund.​​ She worked directly with celebrity spokespeople, including Lady Gaga, Rihanna, Miley Cyrus and Ariana Grande, to create best-selling lipstick shades that support people affected by HIV and AIDS, which have raised over $500 million for the M•A•C VIVA GLAM FUND.
An invaluable member of our Product Development Leadership Team, Jennifer is a consummate beauty professional — smart, strategic and disciplined in a highly complex area of our business. Throughout her tenure, she mentored many members of the Product Development teams, always creating opportunities for their voices and ideas to be heard and setting the highest product development standards in the industry. Jennifer's contributions to the Company have been invaluable and she will be greatly missed by colleagues and friends."